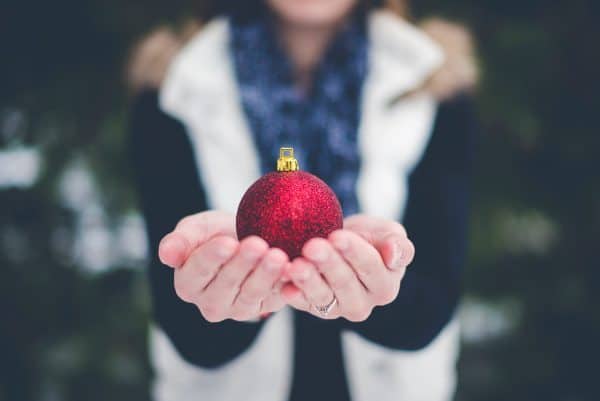 4 Ways to Be Present Over the Holidays
The holidays are here! We're into the holiday season now, but there's still over a month of festivities to go.  Are you finding yourself overwhelmed by this time of year?  There's often a lot going on, and it can be hard to stay in the present moment.
The holidays are the times that we look back on as magical. It's important to employ techniques that keep us mindful and present.  Read along for our best tips!
Take time
Take time each day during your holiday break to spend time with friends and family.  Give them your full attention! Plan something that you wouldn't normally do, or simply find somewhere fun and unique to have a great conversation.
The greatest gift we can give each other is our time, so go out of your way to give it freely this year.  You will never regret time well spent with those you love!
Be grateful
According to Harvard Health, "Gratitude helps people feel more positive emotions, relish good experiences, improve their health, deal with adversity, and build strong relationships."
When we get caught up in the hustle and bustle of the holiday season, it's easy to focus on what needs done and not what we're grateful for.  Take a few minutes every day to make a list – mental or physical – of what you're grateful for.  It's an important task with numerous benefits to your health and wellbeing!
Make memories
This is a time of year to have fun and make memories with those we love. If your parties don't allow you much down time with friends and family, consider catering.  If they tend to lag, think about adding some fun games.
Games, good conversation, and quality time tend to add up to wonderful memories.  You can do something you normally wouldn't do.  Try ice skating with your kids, outsource the dessert making if you don't like it and don't have any time, catch a midnight movie with a friend.  Whatever you do this season, take time to make memories that will last – and enjoy them in the process.
Turn it off
Technology, that is! We're all glued to our computers, cellphones, and tablets every day, so use this time to disconnect.  You don't have to fully toss your devices, but limit them as much as you can.  As we mentioned before, giving someone your full attention is a great gift, and you can't truly do that if you're constant looking at your phone.
Ask friends and family members if they're willing to keep technology away from the dining table, and continue this into the evening if you're all sitting around talking, playing games, or simply enjoying each other's' time.  Keep devices limited to emergencies and quick check-ins.
Staying present involves your time, effort, and gratitude to complete.  This time of year, being present it truly worth it.  Give the gift of yourself, fully present, to your friends and family this season.
Being Mom, Health & Wellness, Mompreneur, Work from Home Tips