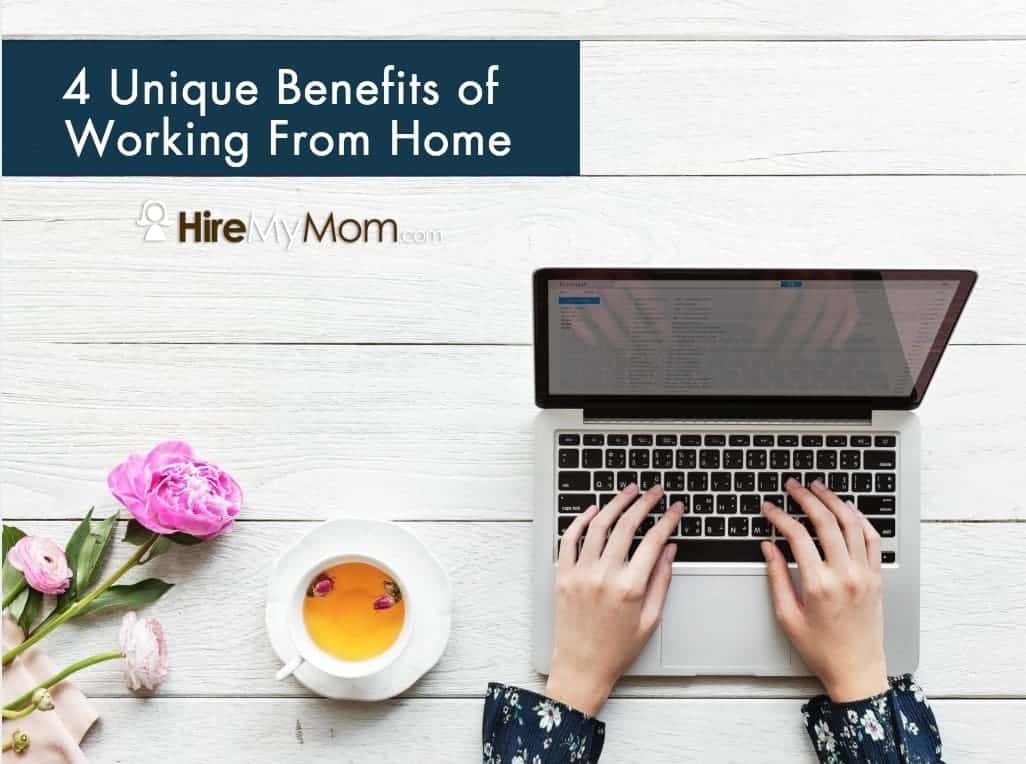 4 Unique Benefits of Working From Home
We all know that there are several benefits of working from home – no commute, more flexibility, and less stress. But there are lesser known benefits that aren't discussed as often!
Check out this week's blog for some of the unique benefits of being a work from home employee.
Get more done
When you work from home, you have access to your home! This is obvious, but it's a great thing because it allows you to get some things done around the house, which helps you keep up with the housework and reduce stress.
When you set aside a few of your breaks for light housework everyday, you get more time with your family and friends in the evenings. If you go to a traditional office, you don't have this benefit, so it's something that can easily be worked into your day. Of course, working from home is still working, so keep these cleaning breaks to 5-10 minutes at a time.
Break anywhere
As a work from home employee, you can take breaks or really work from anywhere! From lunch breaks to trips away, you can work from any location with internet access.
If you have the opportunity to tag along on your spouse's work trip, you can come along! When they're working, you can get your work done too, then enjoy time together in the evenings. It's very freeing to have your whole work life attached to your laptop, allowing you the freedom to travel and set up shop all over.
Be more accomplished
According to Fundera.com, "86% of employees say they're most productive when they work alone – devoid of distractions like inefficient meetings, office gossip, or loud office spaces." Of course, you can occasionally meet up with friends to work at a coffee shop together, but this study shows that most people are more productive outside of a traditional office.
You're more free to work through workday interruptions, distractions, and so on. You can set your own schedule and often don't have as many spontaneous meetings and office drop-ins. When you work from home, meetings are typically planned ahead since everyone is on a different scheduled, and they're also usually shorter and completed over phone or Skype.
Time with family
As we mentioned in a few of the benefits above, working from home just gives you more time with family and friends. You can typically stop working a bit early if you want, and if your work is complete, it's not a big deal. This opens you up to attend more functions, be there for people more often, and simply not be restricted by a rigid office work schedule. If work is complete, you're usually good to go!
Family also includes pets! Those who work from home are able to spend their day with their furry family members too, strengthening those bonds as well. You can also save money by not having to hire a dog walker or have someone let your dog out during the day! Pets are great stress reducers as well, so being around them all day can be a calming presence.
Working from home has numerous benefits, from stress reduction to more productivity. Beyond the obvious benefits, you're able to get more accomplished, work anywhere, and spend more time with those you love.
Mompreneur, Work From Home, Work from Home Success, Work from Home Tips