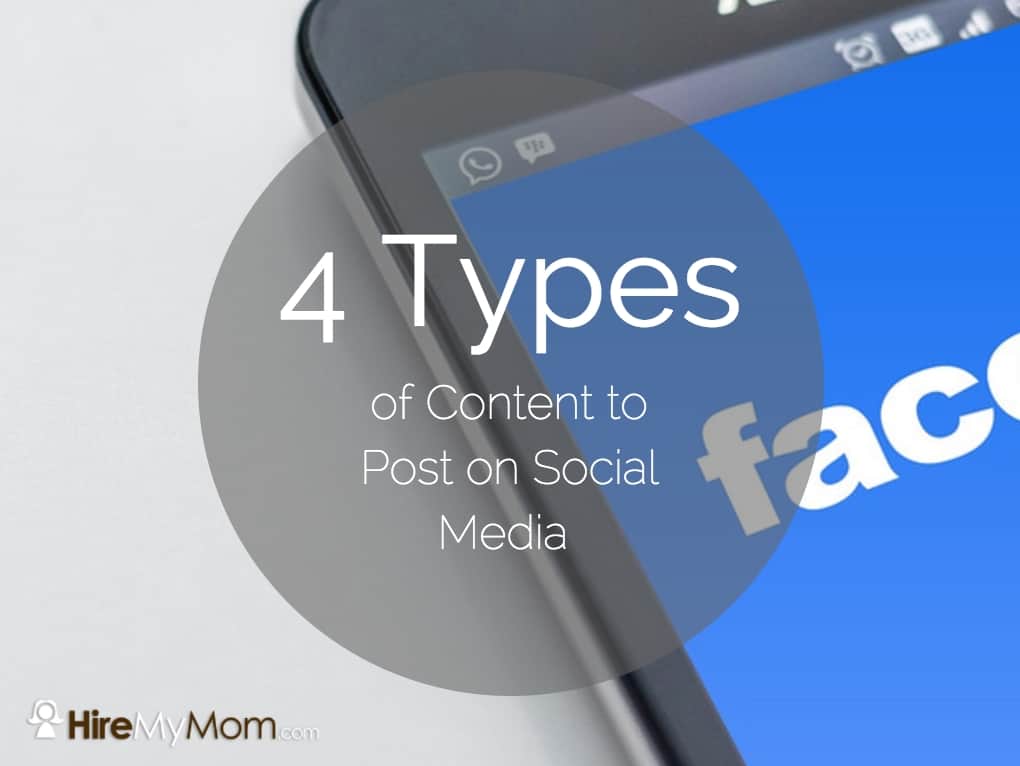 4 Types of Content to Post on Social Media
We all know how important it is to have an online presence – especially on social media.  It's a place where we can share information, tell others about our businesses, and hopefully make some sales.
Unfortunately, a lot of business owners utilize their pages incorrectly, and don't post content that intrigues the reader to build a relationship.  Today, we're sharing tips to build your page, keep consistently posting content, and eventually – make that sale!
Value
When readers come to your page, they're likely somewhat interested in you and/or your product or service.  They want to know that you're an expert, and that you know what you're talking about.  Make this easy for them!
Use your page to post thought-provoking, valuable content that answers their most burning questions.  You can post your own blogs, syndicate articles and blogs from outside sources, and do tips, advice, and Q&A posts that will share your knowledge with your readers.  While it may seem counterintuitive to give away your knowledge for free, it gives your readers some trust in you, making it easier to hire you someday.
About You
Whether it's a behind the scenes post, news about your business, or information on your latest hire, readers like to get an inside glimpse into your business.  Social media can be fairly casual, so it's the perfect place to go live with tips, share something personal (but relevant), and communicate with customers.
Share some personal things about yourself and your business – it doesn't always have to be so formal!
Inspirational
We've all seen the inspirational quotes and graphics going around social media.  They might seem simplistic, but they're easily shareable and provide your readers with a "feel good" message.  As we mentioned before, not all content has to be so heavy and information-filled.  It's fun to mix in positive messages, tips on a graphic, or other fun content that will be easily shared.
When your graphics are shared, it's more likely that more people will like your page, growing your following.  Be sure to include your website and business name on each graphic, and work to create your own content versus taking from others.  It's fine to share directly from another page (with proper attribution, of course!), but creating your own graphics is much more powerful.
Sales
Last but not least, we come to sales.  This is because very little about your social media profiles should include sales information!  Once you've given lots of good content, it's fine to ask for the sale.  You can run an interesting promo, offer a discount code to social media followers only, or something else that involves a direct ask to your products or services.
Again, this should be a small, small part of your strategy! Don't drive away sales by constantly asking for them.  It's important to strike a balance between value, solid information, fun information about your company, and finally – the sale.
Marketing, Small Business, Social Media Tips, Work from Home Success, Work from Home Tips