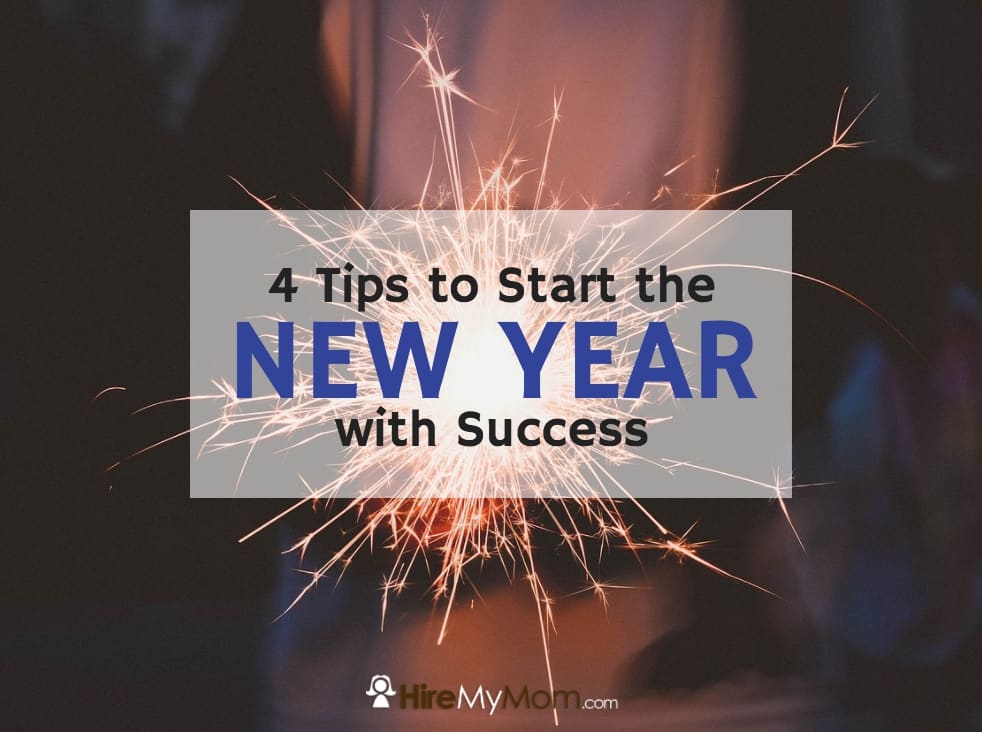 4 Tips to Start the New Year with Success
"New Year—a new chapter, new verse, or just the same old story? Ultimately we write it. The choice is ours." – Alex Morritt
Happy New Year! As we embark on this fresh start, it's clear that everyone has planning, goals and success on the brain.  Whether you're seeking to find business success, lose weight, face fears, or simply get organized, now is the time to begin a new year successfully.
Set manageable goals now
Use the momentum of this time of year to set goals.  This doesn't mean you have to (or should) set very daunting goals, but those that are manageable.  It's typically easier and more effective to select 6-10+ smaller goals and break them into several weeks or months.  It's much more difficult to focus on a goal that is over a year away, and momentum can be lost almost instantly.
Where do you want to be in your personal life?  Your career?  Your family life?  In your faith or spiritual life?  Think about all areas of your life and set goals in intervals that are likely to be achieved.
Reflect on your accomplishments
We tend to skimp on giving ourselves enough credit for our achievements.  Take out a pen and a piece of paper and really think about the good that you've done this year.  Have you been more present in your family time?  Did you earn a raise in your freelance position? Land a client that has been truly enjoyable?  Give yourself these wins, as it's very encouraging as you start into a new year.
Do an audit
While we already discussed looking at your accomplishments, this it the time to audit all areas of your life from the previous year.  What worked and what didn't in all areas? How can you improve?  Do you plan to stay in your  job(s)?  This is also a good time to analyze your rates and financial situation as well, and a prime time to consider tax and other filing items.
Refresh your materials
With a new year comes reflection, which can often mean changing of jobs and career paths.  Are you ready to put your best foot forward?  Especially if you're considering a career change, or simply want to pick up some more freelance work, it's a great time of year to update your job search materials.  Ensure that your resume and cover letter are updated and edited.  Review your references on file and make contact or select new ones to be sure that you have the best people in your corner.
Moving into the new year successfully is all about reflecting on what worked and didn't work in the past, as well as a clear, thoughtful plan for the future.  Take stock in what has already happened, praise yourself for where you've shined, and set goals that challenge and move you forward in this promising new year!