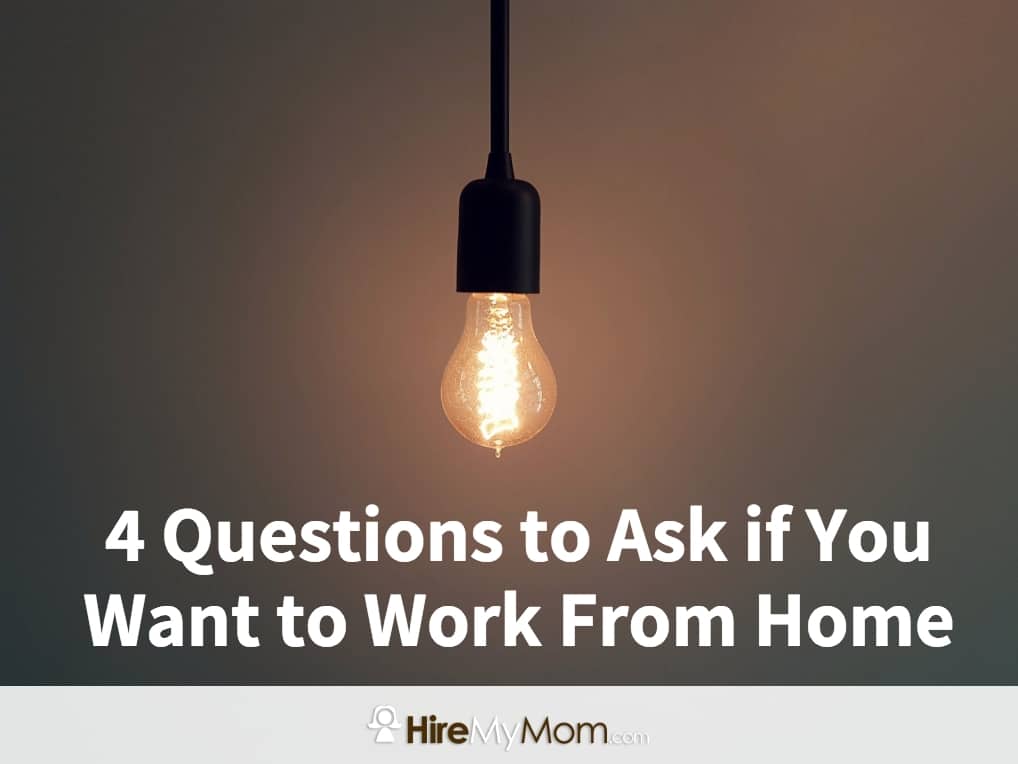 4 Questions to Ask if You Want to Work From Home
Working from home is appealing to most – there's the flexibility, lack of commute, and the ability to be more productive. While it's typically a huge benefit to work from home, it's important that you know what you're doing ahead of time. It takes a specific type of person, personality, and lifestyle to enjoy and thrive in a home based position, so don't enter hastily!
Read along for our best questions to ask yourself before taking the leap into a work from home job position.
Am I independent?
Are you okay working independently? Yes, you will likely have a boss and other co-workers, but your actual work time is mostly completed alone. Some people do not have the personality for this, and would thrive much better in a traditional office environment.
Additionally, even if you don't mind working alone – are you motivated while working by yourself? It might not be the social aspect of an office that you need, but rather the structure. Working from home requires you to structure your own time, and get things done without being managed in person, which can be a challenge for some employees.
Can I work in my home?
If your home is full of distractions that can't be managed – either by outside help, a new schedule, or your own mind, it might not be the best idea. If you don't have any other option for your small children or pets, it can be challenging to complete work while caring for them.
Additionally, if you're someone who can't be home all day without cleaning, catching up on TV, or simply doing other things around the house, working from home might not be your best bet.
Work from home employees are still able to complete some housing tasks if they work it into their day, but the vast majority of them are very disciplined people who are able to ignore most home distractions.
Is my lifestyle a fit?
Take a look at you and your family's schedule(s) and see if your lifestyle makes sense for a home based job. You might find that you have a lot of flexibility and downtime already, and going to an office would make you feel more productive.
Additionally, you might be the kind of person who cannot stay in their house all day. Of course, some work from home employees do enjoy co-working spaces and coffee shops, but in general, most work out of the home. Use this time to really determine where you fall in this category, and make an honest decision about your work environment.
Why do I want to do this?
Which benefits of working from home are the most appealing to you? In some cases, you might find that you can get some of those benefits in a traditional office job.
For example, some office bosses allow a lot of flexibility – leaving early, free hours (as long as the work is done!), and much more. In other cases, there might be a closer office to the main headquarters that will allow you to save on a commute. Lastly, a lot of bosses are now more open to partial telecommuting, so you can consider that as well. Overall, if an office job sounds better besides a few points, see if you can negotiate on them.
Working from home is filled with benefits, but it's not for everyone. Take some time to seriously reflect on what works best for you, your lifestyle, and your family.
Mompreneur, Work From Home, Work from Home Success, Work from Home Tips