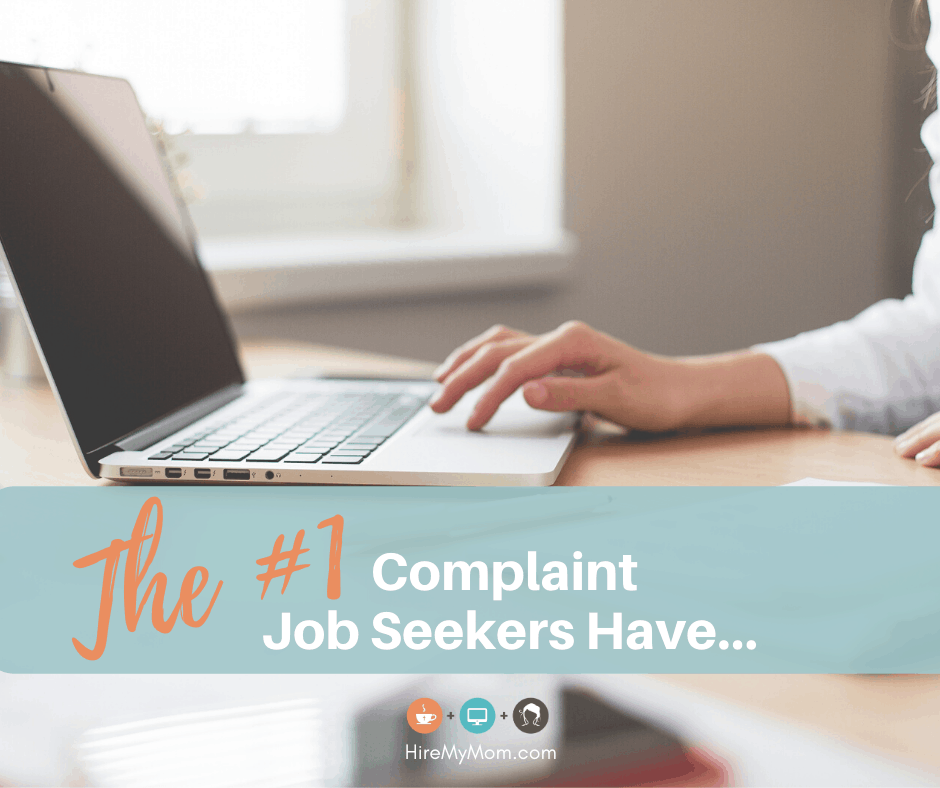 #1 Complaint Job Seekers Have…
We hear it over and over again…
"I never hear back from the jobs I've applied for."
I'll tell you why that's not good for your business.
1. It puts your company's reputation in a negative light as unresponsive and unprofessional.
2. The next time you post a job, those applicants are less likely to apply because they've felt rejected without any feedback or communication at all.
You don't have to craft a long, drawn out response to every candidate but even a simple, professional response is much appreciated!
Your email can be as quick and simple as:
Dear _________,

Thank you for your interest in our position posted with HireMyMom.com.

I wanted to let you know that we have selected another candidate who we feel more closely matches the skills, traits and expertise we are looking for at this time.

We truly appreciate your time and thank you for your interest in our job. We wish you much success in your endeavors.

Warm Regards,
Your Name
If the candidate was a close runner up, let them know. You may need to hire additional help or replace your current hire. Keep the lines of communication open!
We look forward to helping you with your hiring needs.
Please contact us and let us know how we can help.