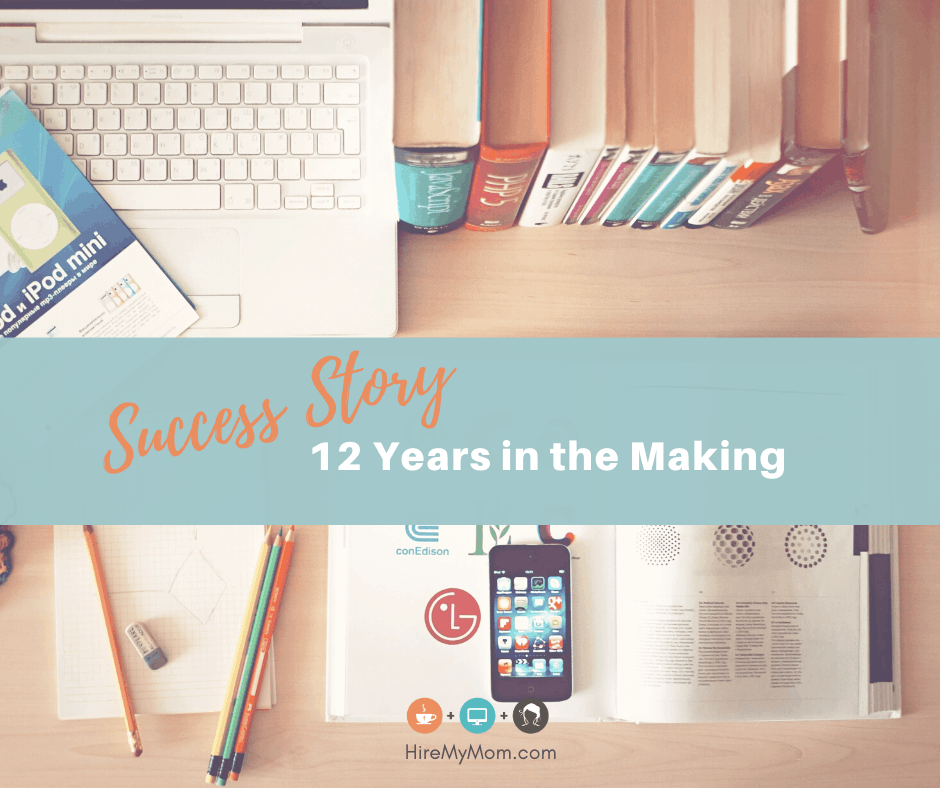 Success Story: 12 Years in the Making
It's always great to hear from people who have used your service over the years. After a recent email sent to our users, I was thrilled to hear from Doug, owner of PrinterShoppe, who hired someone on HireMyMom back in 2008.
Doug shares, "It has been about 12 years since I used your service to hire my first designer for my new business back then. And the FIRST Mom I hired as a Graphic Designer is STILL WITH ME!  Janice was an unemployed Graphic Designer after the print shop she worked in for years closed down.  At that time, Janice had a 4-year-old daughter and wanted to stay home to raise her.  Because of HireMyMom, PrinterShoppe provided her that opportunity. Now her daughter is graduating high school this year!  Janice still works with me and has been such a blessing to me, my business and our 15,000+ clients we have served over the years!"
Janice shares, "Back in 2008 when the print company I worked for 18 years closed its doors, it left me with no job and in an economy in a financial disaster. I was left in a panic, but I knew one thing, I wanted to try and work from home to raise my daughter. That is when I found HireMyMom, and back then there was not an abundance of help to find work from home. So when I came across HireMyMom.com, I was hopeful.  Landing this job in 2008 and working for Doug, has provided me with the precious gift of staying home to raise my daughter and be there for all the special, memorable and even goofy moments. I also am able to take care of my aging parents, and even provide help to my neighbors and community."
"HireMyMom.com gave me with the opportunity to get my name out there, and a chance to find work from home. I am very thankful for the opportunity, connections, and friendships it has brought me," said Janice.
Thank you Doug and Janice for sharing your story and the impact HireMyMom has had on you and your business.
If you are looking for a remote job, check out some of our most recent job postings here. And if you are looking for that rock star candidate, please consider posting your job here.
.
.
.