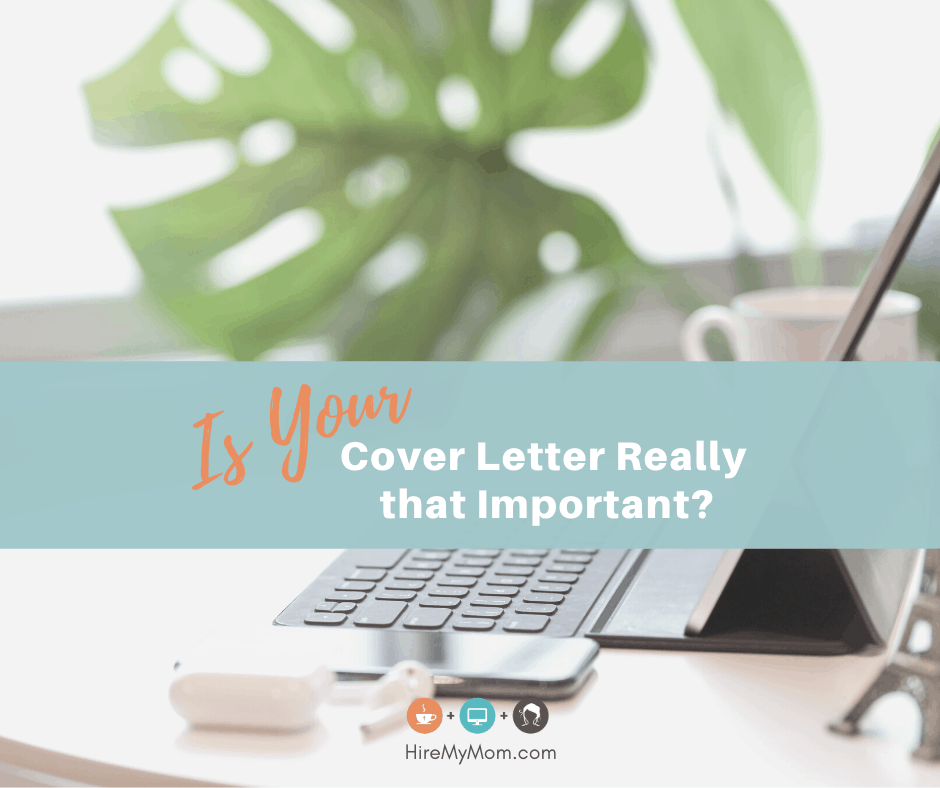 How Important Is Your Cover Letter?
Guest Contributor: McLean Mills
Job applicants across all industries and level of employment are typically asked for two key documents when applying for a position: a resume and a cover letter. In most of our eyes, it's the resume that dominates the stage. We think it's what hiring managers really care about and what will ultimately make or break our chances of being given an interview. The cover letter, on the other hand, is seen as something that compliments the resume. It provides a little intro that leads up to the main act performed by the resume.
However, before you simply dismiss the importance of cover letters and just treat it as a mindless chore to complete within the application process, you should be informed of new research that challenges our preconceptions of its worth. In a recent study conducted by resume writing service, ResumeGo, the majority of hiring managers and recruiters indicated that a well-written cover letter that highlights the candidate's qualifications was, in-fact, very important. So let's go into the details of it a little:
Applications With Tailored Cover Letters Get More Callbacks
In the study, it was found that including a tailored cover letter increases a candidate's odds of getting an interview by 50% compared to those without a cover letter at all. That is a staggeringly high number to throw out there, but one backed by hard evidence and a large sample size.
As part of the study, 7,287 fictitious applications were submitted either with no cover letter, a generic cover letter, or a customized cover letter. These applications were tracked during a 6-month period between July 2019 and January 2020. 
Applicants in the study who did not submit a cover letter with their applications had a callback rate of 10.7% in the 30 days following the submission. So about 1 in 10 applicants with no cover letter were extended an interview.
Comparatively, applicants with a generic cover letter received a 12.5% callback rate and those with a tailored cover letter that perfectly matched the position hung at 16.4%. The results were undeniable, a cover letter resulted in a better chance of getting a callback. But more specifically, applicants with a customized cover letter tailored to the specific job application ended up receiving the highest callback rates of all. 
What do Hiring Managers Think of Cover Letters?
The two-part study by ResumeGo also surveyed 236 recruiters and hiring managers to find out how they view cover letters. Through a series of questions, they found that the vast majority of recruiters and hiring managers do appreciate a cover letter in the applications they read and report that it does positively influence their perception of the applicants.
87% of hiring managers will read cover letters. If you always assumed hiring managers just skipped over cover letters, think again!
More than half of hiring managers report that cover letters can influence their hiring decisions. To be exact, 65% of recruiters and hiring managers say that content contained in a cover letter has directly influenced their decision to pursue a candidate. So not only do hiring managers read cover letters, they also find them important.
76% of recruiters will not reject an applicant due to a poorly written cover letter. Interestingly enough, recruiters aren't just throwing away applications just because they see a poor cover letter. While it certainly doesn't help, submitting a poor cover letter doesn't necessarily mean you're entirely out of luck.
81% of hiring managers prefer a tailored cover letter. This reiterates the main takeaway from the study – tailored cover letters lead to more interviews! Remember that hiring professionals are likely reviewing hundreds and hundreds of applications for every job opening. They don't have time to read through template cover letters so give them something valuable or nothing at all.
78% of hiring managers find it easy to tell if it's a template. Even if you have found a good template that you are happy with, you are probably not fooling the hiring manager. Most of them report that it is easy to tell if a candidate has used a generic cover letter or if they have taken the time to craft a unique one. 
74% of hiring managers do not punish candidates that do not provide a cover letter. Interestingly enough, although the field experiment found that candidates with a tailored cover letter are more likely to get interviews, most hiring managers insist that they do not "punish candidates" if they don't submit a cover letter at all.
Bottom Line
I get it, tailoring your cover letter for every job submission is tedious stuff – and perhaps even impractical if your strategy is to mass apply for jobs. You may only be able to tailor your cover letter for the job openings you truly have your eye out for. However, the data is mounting, and it's important to be aware of just how potentially impactful a tailored cover letter is in the job submission process.
By planning ahead and prioritizing which job openings to spend more time on, you can hopefully muster up a job application strategy that includes having personalized cover letters that get the job done.
McLean Mills is a career coach and blogger. He was also a career counselor for the University of Florida. When not on the work grind, you can catch him rereading Harry Potter for the billionth time.
.
.
.