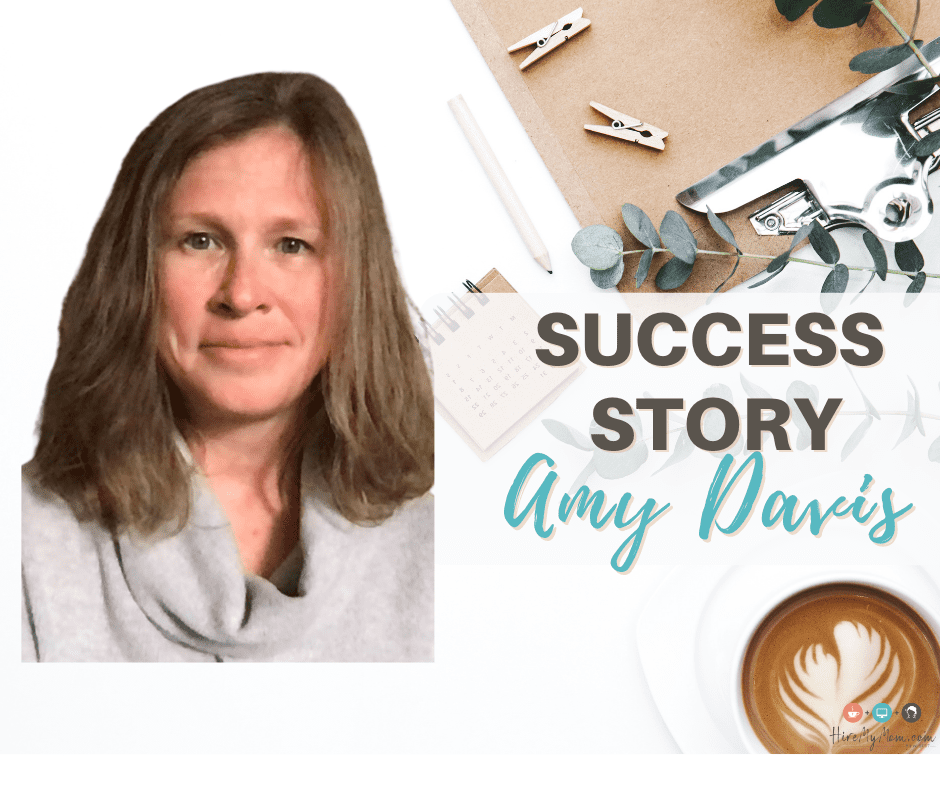 Success Story: Amy Davis
Tell us about you and your experience finding work on HireMyMom.
The first day I joined, I found two jobs that I was really excited about and applied. Then, there was about a 4 days or so that nothing new, that I was interested in, was popping up and I became discouraged. Just as I became discouraged, several jobs I was excited about appeared! I had three interviews in one week! One week later, I had my second interview with the company I most aligned with of the initial three. I received an offer and accepted in less than one month of membership! This was also the first time the company that hired me had posted a job on this website.
What are your top tips for landing a job or jobs on HireMyMom.com?
I think, checking daily is the key to finding the jobs that most align with what you are seeking.
What piece of advice do you wish someone had given you at the start of your work from home journey?
I have worked from home before, but I had one company give me a test. I liked that as a person that hasn't been in a business setting in 10 year, so I don't have the technology background companies currently look for, a test was a good way to show that I can figure things out quickly. I told the company I ultimately was hired by about the test, they thought that was a good idea and I was able to show my ability to be resourceful and got the job!
What do you see as your greatest success in life?
My ability to be flexible and shift in life when I need to with ease.
Want to be featured as one of our Success Stories? Click here for details!