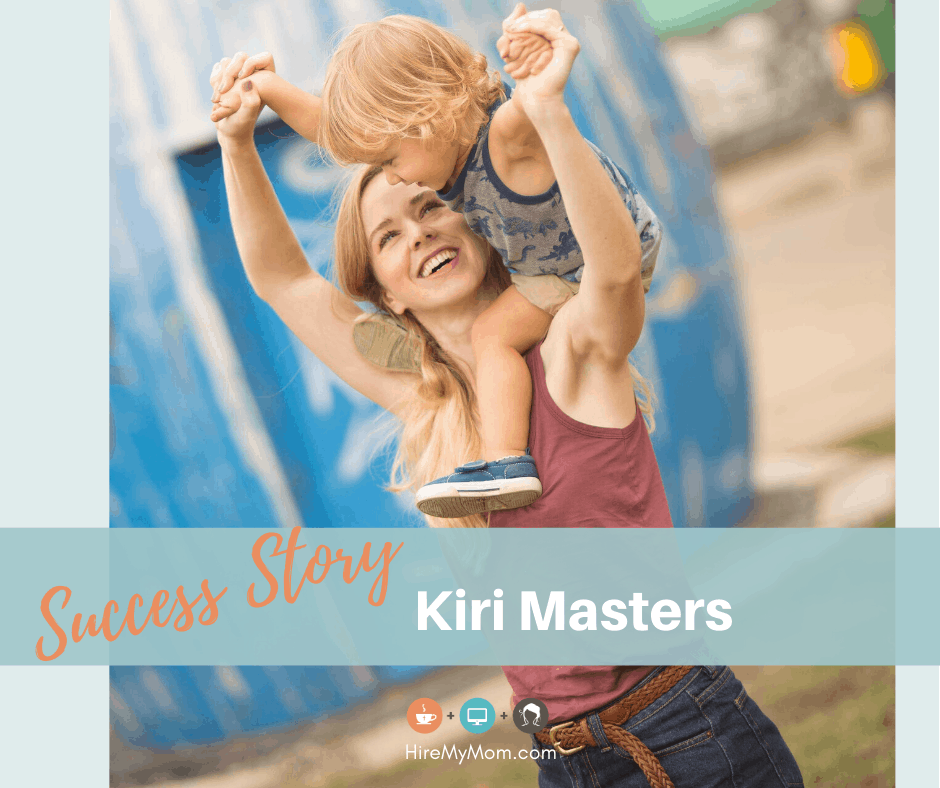 HireMyMom Employer Success Story: Kiri Masters
Tell us a little about your business and how you got started.
Toward the end of my career in banking I started a side-business in the e-commerce space and learned how to launch products & grow revenue on Amazon. When I sought to leave my banking job, I started freelancing for other brands who needed help with Amazon. As we brought more clients on board, I started hiring smart people who were interested in learning new skills and today, just 18 months later, Bobsled Marketing is a full-blown online marketing agency serving 7 & 8 figure consumer brands.
What advice do you have for entrepreneurs and home business owners?
Get your team on an asynchronous chat program like Slack, Glip, or the all-new Facebook For Work. When folks are working across timezones and on flexible schedules, it gets everyone on the same page without endless email chains or scheduling meetings.
What is your top tip for hiring great talent? And when should one consider outsourcing or hiring additional help?
Hire help as early as you can afford it, because it can take months to fully onboard a new person into your company. And for that reason, choosing the right person is incredibly important. Don't scrimp on reference checks – insist on talking with past supervisors and validating what the candidate told you during interviews & on their resume.
What's your favorite thing about HireMyMom.com?
The jobseekers on hiremymom.com are very motivated and make a great first impression. It's rare to get cookie-cutter, copy-and-paste applications. I've been delighted to find an enormous range of talent and experience on the platform – everyone from basic administrative support right through to experienced executives are looking for flexible jobs where they can work from home.
What's one fun fact about you?
I have a weird Australian-American accent after only being in the US for 5 years. As a kid, my Barbie dolls always had American accents though 🙂
~*~*~*~*~*~*~*~*~*~*~*~*~*~*~*~*~*~*~*~*~*~*~*~*~*~*~*~*~*~*
If you would like to be featured as one of our Success Stories, please contact us!
~*~*~*~*~*~*~*~*~*~*~*~*~*~*~*~*~*~*~*~*~*~*~*~*~*~*~*~*~*~*
Small Business, Success Stories, Testimonials, Work from Home Tips