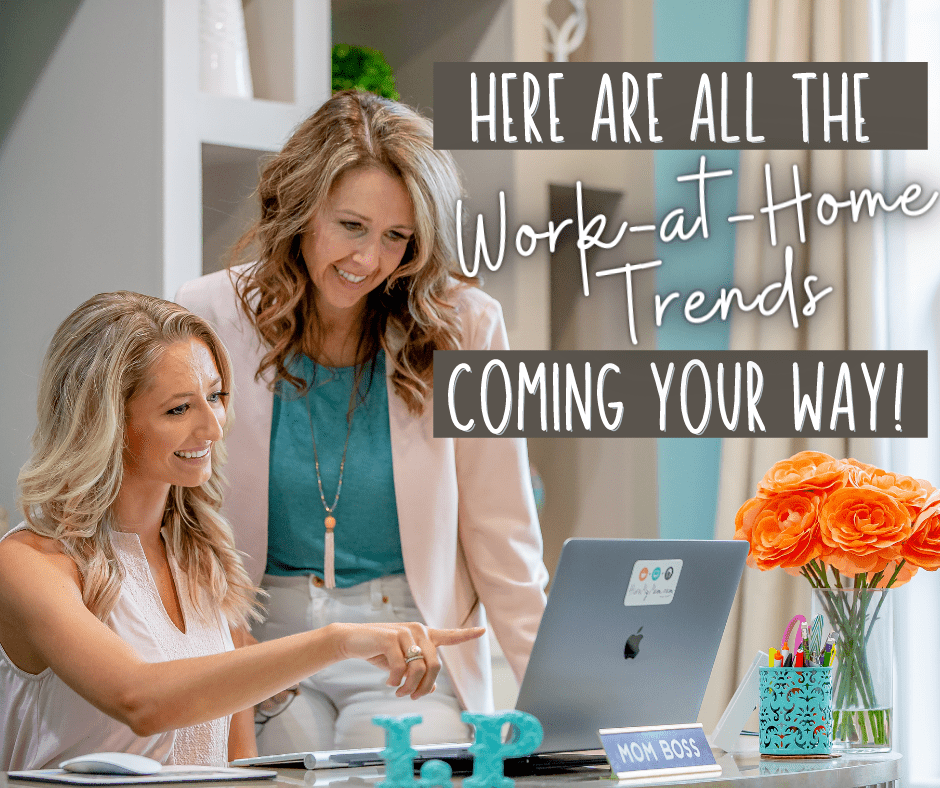 Happy New Year! Here are the Work-at-Home Trends Coming Your Way
As we look to 2021, everyone has questions about what the year will bring in terms of public health, the economy, and the future of work. If 2020 has taught us anything, it's that making predictions about the future is a risky proposition. But based on what we are seeing for remote teams and remote work in 2021, here are some things we feel we will see in 2021.
Remote Work Continues to Grow
COVID remade the workplace quickly, and many offices were (and are) shuttered. This rapid change opened many eyes to the possibilities of working from home for workers and employers–including those who had not previously been interested in virtual work setups.
While some workers may be returning to the office in 2021, Newsweek recently reported that the share of those working from home and who wish to continue is large and growing. This finding, coupled with the fact that businesses that have not previously searched for remote team members are warming up to the idea, tells me the future of working-at-home is stronger than ever. I expect it to grow quickly in 2021 and beyond because remote work offers so many benefits for each party, including:
For workers:
No commute.

Flexible schedules.

More family time.
For employers:
Larger talent pool.

Lower real estate costs.

More flexibility to add talent to the team.
Better Collaboration
With all the benefits of remote work, team communication can still be a challenge. But, I expect that to improve in 2021 as teams settle on collaboration processes that better meet their needs. Expect Zoom calls to be used more strategically going forward and for open knowledge sources to gain traction as we move into 2021. I also expect old-fashioned telephone calls to re-emerge as a critical communication method. People will crave the benefits of conversation without the fatigue that comes from Zoom calls. 
Greater Focus on Growth and Development
As people get through the pandemic and look to the future, many are likely to be interested in enhancing their skill sets for greater flexibility and increased economic security.  As a result, I expect to see more people focus on rounding out their skills through online professional development, webinars, and professional organizations. Many online platforms offer remote training. (Check out the training options provided on HireMyMom.com.) I expect new training options to appear and more people to take advantage of them in 2021.
More Need for Virtual Assistants and More Virtual Assistants
I expect a sharp rise in the number of people looking for a Virtual Assistant (VA) and the number of people entering this line of work because it offers many benefits for both parties.
VA's take care of many tasks, including email response, appointment setting, travel planning, and calendar management. It's a great business model because it solves a problem so many business owners have–squeezing more tasks into a day. Small business owners looking for on-demand support or help with administrative tasks find VA's indispensable.
It's also an excellent lifestyle for moms who want to control their own time, skip the commute, and put family first while still keeping professional ambitions alive. For many moms who found themselves without school or childcare options in 2020, launching a business that provides economic security and flexibility is a top 2021 priority. I expect the popularity of online Virtual Training to grow quickly next year. If you're interested in exploring this career path, we've rounded up the best VA training options so you can find the one that works best for you.
Evolving Recruiting Methods
Employers and job seekers will continue to find new ways to connect. Many business owners are turning to smaller, niche job sites that specialize in candidates with specific backgrounds or profiles, like HireMyMom.com. Likewise, top-notch professionals looking for companies dedicated to supporting remote work in the long-term are turning to the same sites. 
Using a niche platform dedicated to connecting driven professionals looking for remote work can make the recruitment process faster and easier for both parties through shared expectations about work arrangements. 
Small business owners appreciate sorting through a more manageable pool of candidates specifically looking for remote work. Professionals dedicated to working-from-home can limit their search to like-minded employers, creating a win-win situation that I expect to continue in 2021 and beyond.
New  Interview Techniques and Questions Emerge                                                                                                                           
The emergence of COVID-related regulations has accelerated the trend of moving interviews from in-person affairs to calls and video conferences. I expect this trend to continue. As interviews move out of the conference room and on to Zoom calls, the interview process changes along with the script that many have used for decades.
Expect larger groups of people to participate in the interview process, leading to a more robust review of the candidate. I also predict that employers will consider more candidates for the same role. Questions that focus on soft skills will take center stage, as teams know that communication skills, teamwork, and self-motivation are essential components for successful virtual teams. Direct questions about experience effectively contributing virtually and managing projects and people from a home office will emerge as a critical line of interview questioning.
Job seekers will also ask new questions, including pointed questions about work expectations, dedication to maintaining a remote team, hours flexibility, and opportunities to grow within the company.
What Do You Expect?
I'd love to hear your predictions for 2021. Please share them so we can all compare notes next year. No matter what happens, I wish you and your family a safe, healthy, and prosperous new year.