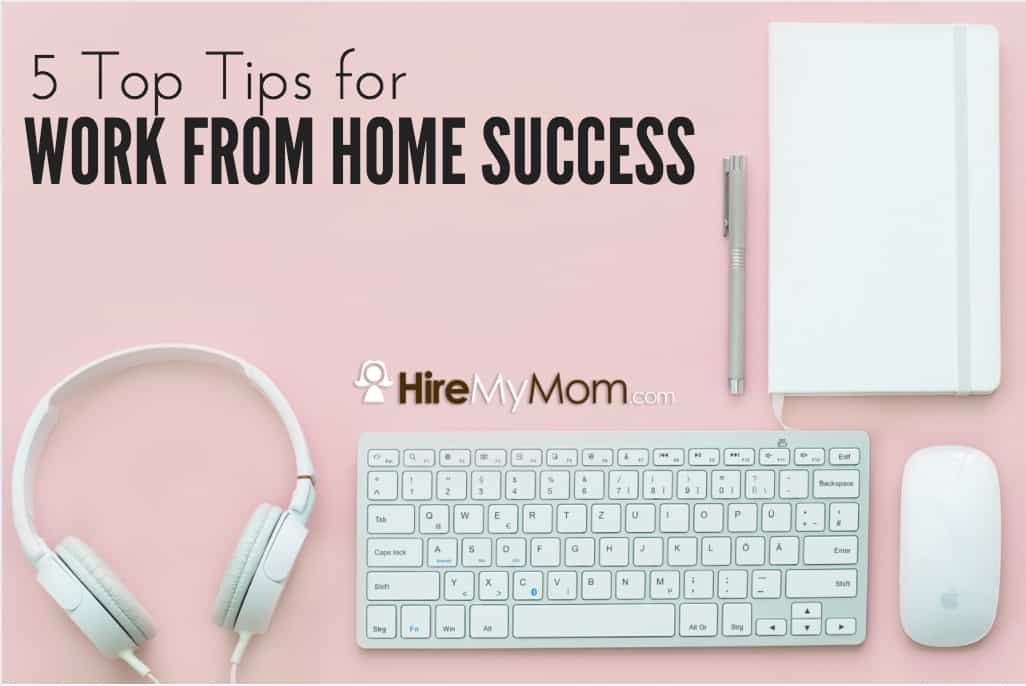 5 Top Tips for Work From Home Success
Working from home is often the goal of many moms. It affords flexibility, more time with family, and a comfortable work environment. While it's a goal that can lead to a big increase in the quality of your life, it also comes with challenges.
Between distractions and the lack of traditional work environment, it can take a while to find your footing in the home based working world. Read along for some best practices for a smooth work from home life.
Separate your spaces
While it might be comfortable to work on the couch for a while, it can lead to posture issues and a lack of focus. It's better to establish an office or a separate space in your home specifically reserved for work. If you don't have the extra space to make a bedroom into an office, you can set up a space at the dinner table, or place a small desk in another room.
It's best to eliminate as many distractions as possible, while keeping the environment as "businesslike" as possible while being from home.
Get out of the house
Some people find home based work too isolating and mundane. If you start to feel this wya, it's best to get out of the house as much as possible. You can even work from a coffee shop, park or office space daily. Even if you obtain a "work from home" job position, you might still look into something more social like a coworking space.
Coworking spaces combine people from a variety of industries and businesses into one location. This provides the social, office environment while allowing you to keep a flexible schedule and unique working arrangement.
Treat it like work
Working from home is still work! It can be easy to see it as a way to work less and spend time all day with family or friends, but unfortunately, work still needs to get done. Use the first few weeks to find a good balancing act between the two, and then be sure that you're working when you should be.
Of course, the benefit of home based work is flexibility, so there will be times when you can use evening or early morning hours to work. Going outside of the schedule is more than permitted, but a routine work schedule (most days) makes for more effective, productive work.
Unplug
While you should treat your home based career like work, it's also important to unplug! As home based workers, it can be tough to turn it off. Your computer is essentially your workspace, but it needs to be turned off once in awhile.
This is why it can be helpful to establish specific work times, so it's not too tempting to work well into the evening. Use your off time for friends, family, and personal time, and work on a schedule that works best for you. Avoid the trap of working around the clock – it can cause unnecessary burnout, stress, and fatigue.
Set your boundaries
Boundaries are important when you work from home. Since you typically become the point of contact, person who's there for appointments in the home, caregiver, and so on, it's important to maximize your schedule and set boundaries so you can still get work done.
Working from home requires some forethought and effort between you, your employer, and your family, but it can be done. It's a wonderful working arrangement that affords more flexibility and less missed good times, but ensure that you're being smart about it and setting boundaries that keep you healthy, happy and productive.
Work From Home, Work from Home Success, Work from Home Tips, Work Life Balance