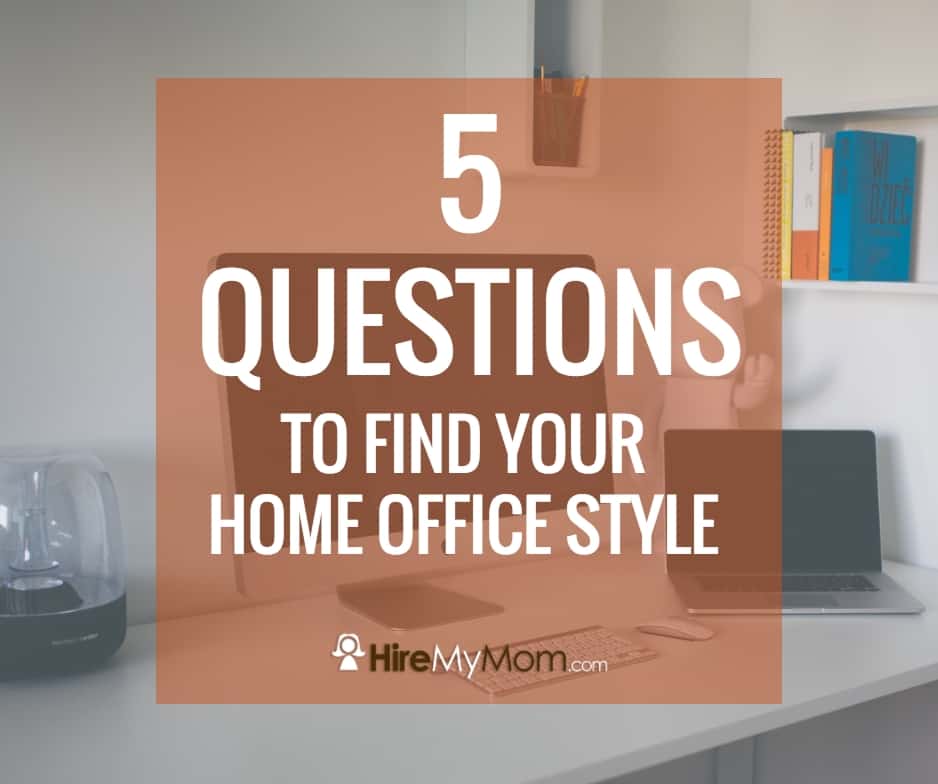 5 Questions to Find Your Home Office Style
If you work from home, you'll be spending a lot of time in your home office. While we've discussed style options and functionality in the past, it can be helpful to start with some solid questions to help determine what will work best for you.
Answer the following questions to begin a home office design that best fits your function and style!
How does the room function?
You can change room functionality, but it's not always feasible or budget-friendly. Most of the time, we're going to be using what we have already available.  Does the room have good lighting?  If not, that's something you need to consider.
Are you too close to a window?  Too far from any natural light?  These are all considerations.  Additionally, is the room too small and is there another spare room available? You'll need to make note of everything you intend to put in the room, so space is another crucial element to your design.
Which colors?
What speaks to you as far as color? Bright red is beautiful and popular, but it might not calm you as far as a workspace.  What colors are serene and calming to you?  Blue and green are known for these qualities, so they can be a good place to start.
On the other hand, if bright colors inspire your creativity and passion, they can certainly have a place in your office design.  Think of a colorful, bright or 3-D accent wall that might add some unexpected fun to your workspace.
What kind of furniture?
Your desk, chair, bookshelves, and so on – all important parts of an office.  While most will likely have all of these items included in their home office, some may need more or less support or ergonomic furniture.  Another popular item to consider is the standing desk and if it makes sense for you.  These are all decisions that will impact the look, budget, and functionality of your space.
Are you going more for style or function?  These days, you can basically have both depending on budgetary restrictions.  Once you choose your function and color, furniture is a great next step.  Choose what you need, match for color or functionality, and begin choosing these larger statement pieces.
How do you organize?
Everyone needs a system of organization, whether basic or extensive.  Now that you'll be thinking of your furniture needs, it's important to factor filing and organizational systems into this.  Do you want a filing cabinet?  Do you do better with mostly online filing?
There are tools and programs that allow you to file all receipts and papers digitally, as well as traditional filing systems that are available at all office stores. Choose a system from the beginning, as this will integrate more seamlessly into your design.
What's your style?
Do you need a beautiful space to work or does functional matter most to you? Some people will be very content with a very basic office without much color – but a lot of functionality.  These offices can still have several systems and items in place that work best for the worker.  If style is important to you – since you will be spending a lot of time here – take the time to truly make the space your own.
It can be fun to include your child's artwork, fun books, small decor items that match your style, and much more.  When someone walks into your office, they should still get a sense of your style and how you like to design and work.
Being Mom, home business, Home Office, Work from Home Success, Work from Home Tips