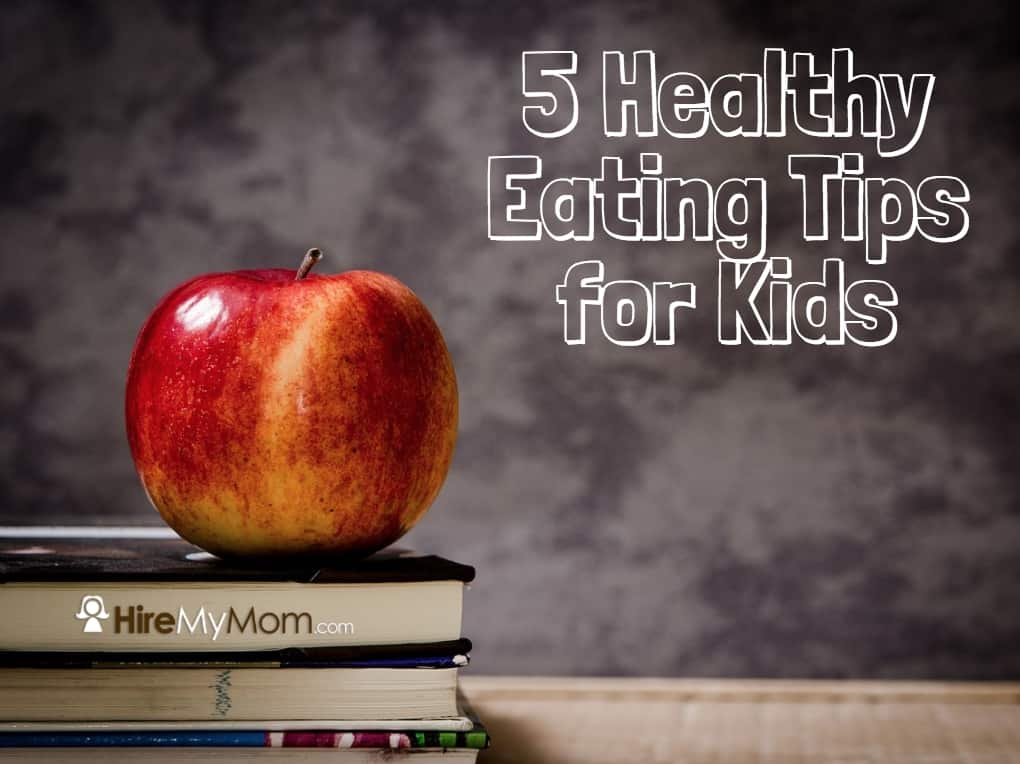 5 Healthy Eating Tips for Kids
We're in the groove of the school year now, and one thing that's always on the menu – lunches and snacks for your kids! Since kids are growing, they need lots of healthy, nutritious food.  Read along for some tips to keep them healthy and happy while eating well!
Keep it small and nutritious
After school snacks can turn into full meals that ruin dinners! They're still important because it's often a long time from school lunch until dinner, but it's important to not go overboard.  Keep these snacks small and nutritious, and keep easy-to-grab options on the counter or in the fridge.
String cheese, cereal packs, beef jerky, and pieces of fruit are great options.  It's ideal to get a combination of fats, proteins, and carbohydrates to keep your kids full until dinner.
Add a treat at lunch
Eating healthy is the goal, but treats have a place in a nutritious diet.  If your child knows that they'll receive a small treat in their lunch, they're less likely to ditch their packed lunch for other unhealthy options.  Making room for treats also teaches balanced eating in everyday life, and it's important to establish this at a young age.
Figure out what would make your child happy to see in their lunch and include it daily! Keep the rest of the options healthy and balanced to keep their energy up.
Let them choose
Get your kids involved in their meals! Whether it's breakfast options, items for their lunchbox, after school snacks, or a side dish option for dinner, let them choose the healthy options.  This is a great way to establish responsibility and decision making early on!
When they're involved in the process, they're more likely to choose things they enjoy and will eat.  Of course, do your best to keep things healthy! Give them a few choices from a predetermined category.  But maybe your child will eat roasted carrots over brussels sprouts, or they might prefer a yogurt cup to a piece of fruit after school.  Involving them will ensure that the food is eaten and enjoyed!
Keep a schedule
Eating on a schedule is a good way to keep blood sugar and energy balanced.  Of course, some flexibility in life is key, but children tend to thrive on a schedule.
Keep breakfast, lunch, dinner, and snacks around the same time each day. Work treats and "fun" foods into the mix as well, since it's fun for them to look forward to these as well.
Make healthy fun
These days, there are so many convenient, nutritious options like chopped apples, protein snack packs, and cut up cheese options, just to name a few.
To save your time and make eating more fun, look into some of these options.  Ask your kid to choose a few items from the store! If you're more of a DIY person, look to these convenient options as ideas and create them yourself.  Purchase some fun cookie cutters to cut sandwiches in unique animal shapes, buy a Bento box for lunch for a more exciting way to eat, or simply cut up fruits and veggies into easily accessible bites.
Eating healthy with kids doesn't have to be a challenge! Involve them in the process, allow them to have treats, and give them the option of choices – it will make the process much easier.
Being Mom, Health & Wellness, Mompreneur, Work from Home Tips