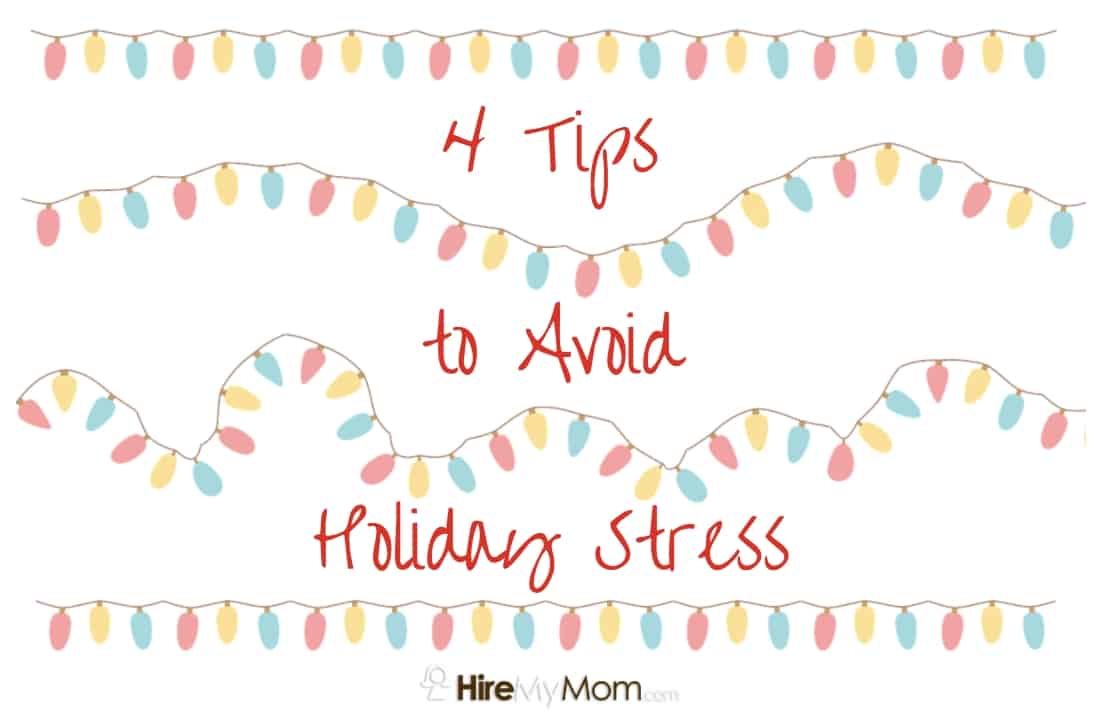 4 Tips to Avoid Holiday Stress
The holidays are officially here and they will only intensify as Christmas gets closer.  The holidays are full of cheer, friends and family, but they can also bring about stress: financially, emotionally, and with work.  Especially in the work from home world, work often needs to be completed despite traditional office closings.  Since home based careers often revolve around a laptop, we still need to find time to get the work done.
Work ahead
It can be tough to work ahead for those days off, but it's worth it to be able to truly relax with friends and family members. Create a specific to do list for the days that still need to be covered over break and go from there.  It can be helpful to color code the things that need done, are already done, and can wait until the end of the break.  While working ahead can be a bit stressful ahead of time, you'll know that your clients and employers are set while you're relaxing.
Avoid the last minute
Whether it's shopping, working ahead, or planning activities with family – start now!  Don't ignore the current holiday cheer, but in the time between holidays, begin to get things done.  If you start early enough, there won't be a big rush at the last minute.  Staying stress-free is all about doing things over time versus waiting until you're stressed, tired, and down to the wire.
Reign it in
Reign in the spending, amp up the thoughtfulness! This is a key phrase that will help you through the holiday season.  We often get stressed out trying to find the most extravagant, expensive gifts, but that's truly not what matters.  Begin by focusing on the person you're buying for, then go for experiences first and foremost.  You can still do thoughtful gifts for your loved ones, all while focusing on what matters most this time of year.
Focus on what matters
Family, friends, faith, and being together is what is truly important right now.  The gifts, business stress, and other obligations can wait.  When you're trying to do it all this hectic time of year, pause and remember this.  With a little bit of prep and forethought, you can enjoy the holidays more than ever, all while maintaining your obligations and work schedule.
Enjoy this magical, warm time of year with all those you love!
Productivity & Time Management, Work from Home Success, Work from Home Tips, Work Life Balance