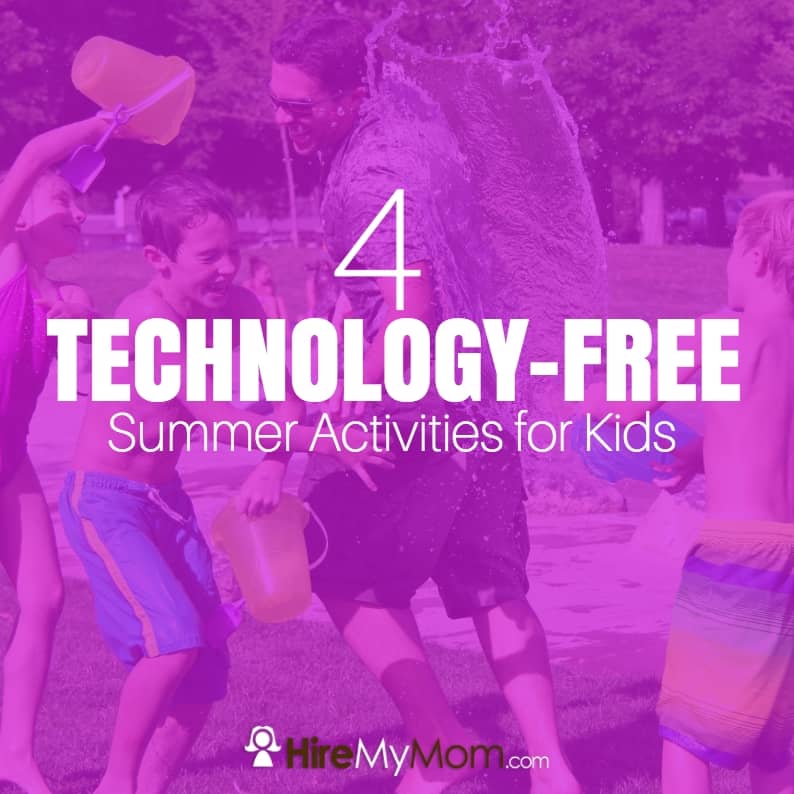 4 Technology-Free Summer Activities for Kids
Summer has arrived! Kids are home all day, and it can be challenging to pull them from the allure of the TV, cellphone, and tablet devices. While there's a time and place for these items, it's not great for kids to spend their entire summers enveloped in these activities.
It's important that kids get out, stay social, and enjoy nature! Viewing technology as a treat, and other activities as the "main events" will go a long way towards a happier and more productive summer for you and your kids. Read along for some ideas that are technology-free!
Social Activities
There's so much going on in the summer in the way of enrichment activities for kids. Local libraries, schools, and community centers often offer summer camps or discovery activities. These might include a class on a particular craft, sport, or hobby, which gives your kids the opportunity to learn something new, make friends, and turn off those devices.
Ask your kid what they'd like to learn about, or hone in on a particular interest that might be taught in a local kids' class. They will most likely love the idea, and they'll enjoy making memories and learning something new over the summer break.
Toys & Games
Toys don't have to be electronic! There are plenty of toys that are educational, fun, and don't even involve batteries. You can also get out the old games – simple ones, such as cards, Monopoly, Connect Four, or something similar that holds interest. An afternoon of games goes a long way towards creating memories and encouraging problem-solving and thinking skills. Crafts can also fall under the category of "toys and games," and you can spend an entire afternoon on a craft of two. If possible, invite some of their friends over to partake in the fun as well. Kids love creating, and they can take their craft home to display.
Games can also include sports. Sports such as swimming often have seasons in the summer, and it's a great way to get your kids involved in a team environment. They'll make friends, get some exercise, and enjoy the outdoor environment while staying cool!
Outdoor Play
Outdoor play is the best part of summer break! Require outside play daily when the weather is nice, although sometimes it may be rainy or too hot.
Suggest some activities that your kids might enjoy – calling over a neighbor friend, biking, rollerblading, collecting bugs, or anything else that may be fun to them. When they're encouraged to get outside, there are plenty of activities available to them.
Plan something different
Keeping your kids engaged (technology-free!) over the summer can be challenging. As the days wear on, they can become bored by the activities they've done over the last few months. It's time to mix it up! Have them help you plan an outdoor picnic, end of summer party, or other event that is a bit more special.
You can also have them create a fun game to play, purchase a new piece of sporting equipment, or take them to a different pool for the day. It's all about being spontaneous, and using the benefits of summer – the warm weather and flexible schedules – to your advantage.
Use technology sparingly this summer! We all love computer and phone games and communication, but when it becomes unbalanced, it's a problem. Encourage your kids to enjoy time in nature this summer, as well as in activities that will grow their brain, social circle, and knowledge base. Summer is a great time to expand horizons, grow, and enjoy the beautiful weather.