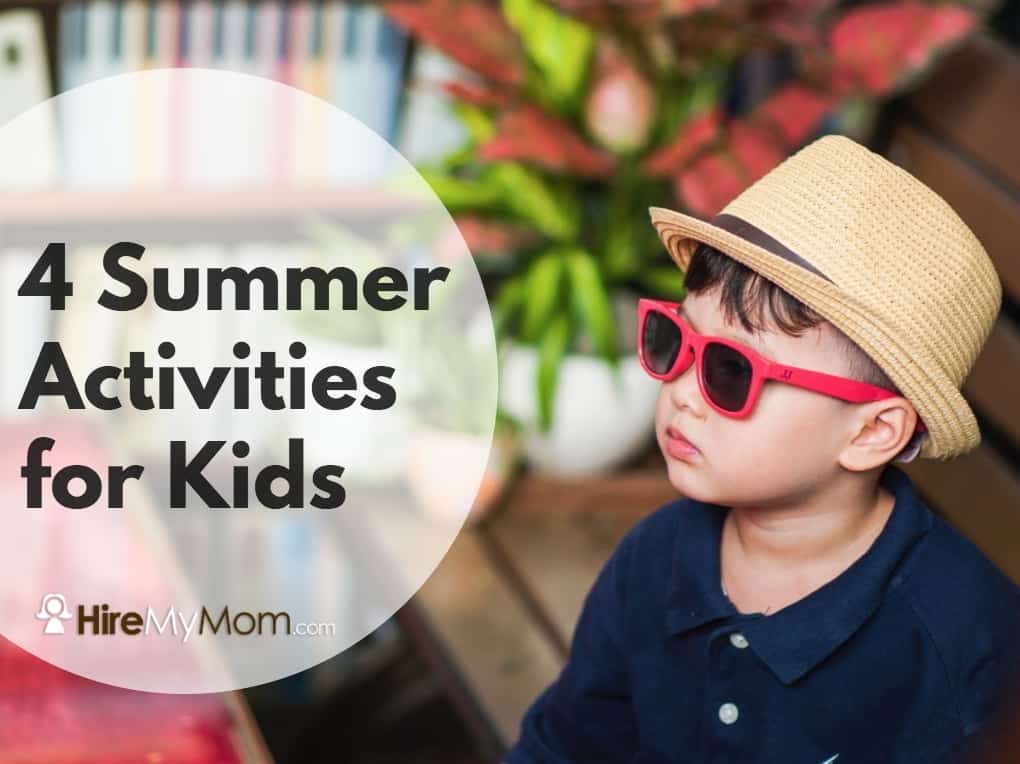 4 Summer Activities for Kids
Summer is coming up quickly! It's getting warmer and pretty soon, the kids will be home for summer break.  While it's obvious that the pool, having friends over, and local sports are great activities for this time of year, what else can your kids do during their time off?
We've compiled a few ideas that can be inexpensive fun for your kids this summer!
Get creative
You don't have to do crafts to be creative! The summer months are often spent outside, but once in a while, you'll encounter a rainy or just "too hot" day.  This is a great time to get creative!
Look up some new recipes and bake or cook something fun with your kid, like their own pizza dough for individual pizzas! You can also bake play items such as homemade play dough and slime.  Other crafts can include painting pottery and creating jewelry. Exercise their minds by planning creative activities that get them thinking and participating!
Another option is to make a stand, such as a lemonade, Kool-Aid or popsicle stand.  This can be a fun craft that takes a few days or weeks to complete, and also teaches your kids about money and sales.  Teach them how to run the stand, create it, and what they need to be successful. It's not only a good way to spend time, but also includes teachable moments.
Get in nature
This is the time to be outside! Barring those really hot and rainy days, kids benefit from a lot of time in nature.  While the local pool is a great option beyond the iPad, being in true nature is also something to strive for this summer.
There's everything from camping, the local trails, swimming at the beach (if it's nearby), and much more.  Let your kids explore and get dirty! Look up local paths and trails that lead to hidden places in your area.
Another great way to expose your kids to the more natural life is to garden.  Have them participate in the planting of trees, veggies, or flowers. Most kids love to get involved in this type of activity!
Free local activities
Local websites will often list free activities! During the summer, local attractions like museums, zoos, art galleries, splash pads, and small amusement parks will have free days, afternoons, or discounted days.
This is a great way to save money while still indulging in the fun! Look into these options a few weeks in advance and make plans to meet up.
Learn something new
Just because school is out doesn't mean that your kids can't be learning! Whether you want to teach your young child to read over the summer, or teach your 10-year-old how to throw a football, this is a great time to introduce new skills.
Additionally, there are beginner language courses via phone, TV or computer, or you can teach them yourself, if you have the time! Create flashcards and make it a fun, family-friendly immersive experience to learn a new language over the summer.
Summer doesn't need to become a second school year, but you can foster new skills and interests during the break.  This way, they'll go back to school having expanded their knowledge and used their brain!
Being Mom, Mompreneur, Summer Time Tips, Work From Home, Work from Home Tips