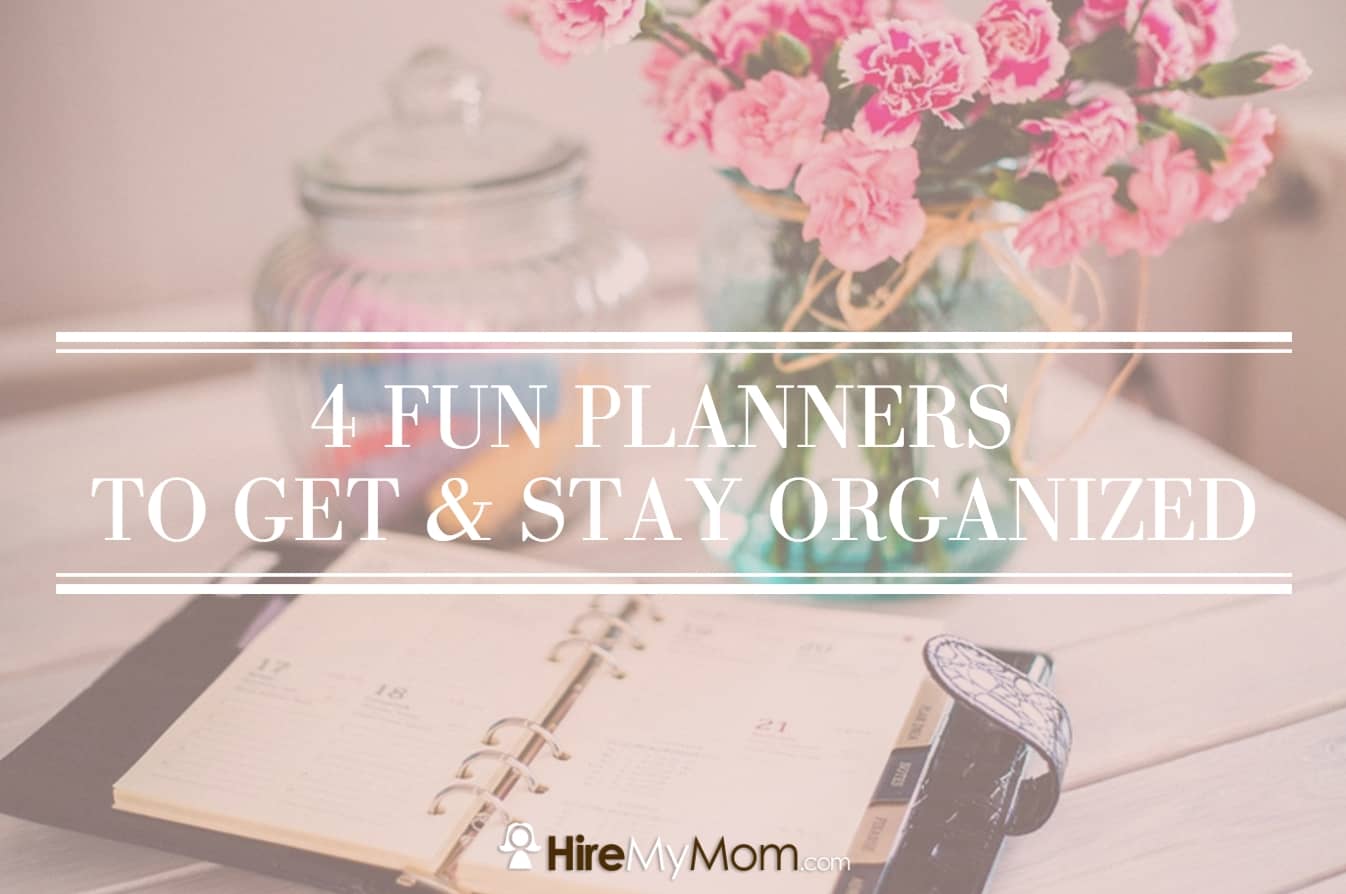 4 Fun Planners to Get & Stay Organized
Let's face it, planning your day is a lot more fun with a beautiful calendar!  Not only do the planners below help to keep you organized and on track, some even offer motivational tools and self-improvement options to help you grow.
Read along for some of the best and most fun planners to make organization more exciting!
The Happiness Planner
The Happiness Planner is "designed to help you live a happier and more fulfilling life by mastering the art of positive thinking, mindfulness, gratitude, and self-development," according to their website.
Some of the tools in the planner include encouragement to: integrate more of what makes you happy in your daily life, end each day with gratitude, set goals that you want to achieve and write down action plans, set goals for improvement, and much more.  The Happiness Planner has a 100-day planner, a 52-week journal, standard year planners, as well as interesting features such as planners that resemble clutch purses.
This planner is a great option for you if you're looking to incorporate positive thinking, affirmations, self-development, and specific goals into your daily calendar.
Click here to learn more about The Happiness Planner.
Erin Condren Planners
Erin Condren's Lifeplanner is a "stylized organizer" that comes in a variety of designs, sizes and shapes.  The planners are fully customizable and feature options like coil colors, leather-like covers, floral designs and much more.
These planners also allow you to customize the layout and color theme, as well as adding personal photos and your name.  There's also a focus on goal setting and journaling, with pages adding prompts for you to fill in. An inspirational section with notes and quotes is also featured, as well as blank space for creativity, notes and doodles that we all love so much!
Click here to learn more about Erin Condren Lifeplanners.
Passion Planner
The Passion Planner is another planner that does more than just keep track of your day-to-day life.  It has benefits such as: customization, positivity, creating keepsakes, managing time, following passions, decluttering, challenging yourself and more.  It sets you up on a Passion Roadmap, which includes 3 year goals, lifetime goals, one year goals, 3 months goals, and so on.  This is a great feature, as it's commonly known that written down and progressive goals are more likely to happen!
There are also focuses for each day, week and month, as well as space for to-do lists, good things that happened, and drawing space.  As a bonus, for every planner purchased, one is given to a stranger in need, which has resulted in thousands of planners given to various non-profits all over the country.
Click here to learn more about the Passion Planner.
The Happy Planner
The Happy Planner is "an expandable, disc-bound planner system that combines your love for creatively with your need to organize," according to their website.  It is full of bright colors and a lot of inspiration! It comes in 1-12 month, undated options, along with sheets of stickers, pocket folders, and sticky note pads with 20 sheets each.  This allows you to organize your life, keep items with you, and dress up your planner to make it more your own.
They have various beautiful cover images to choose from, as well as month box kits that allow you to customize and use a specific theme. If getting a little crafty and being inspired by inspirational sayings helps you to pursue your goals, this planner would be a great fit for you.
Click here to learn more about The Happy Planner.
Being Mom, Organization, Productivity & Time Management, Work from Home Tips