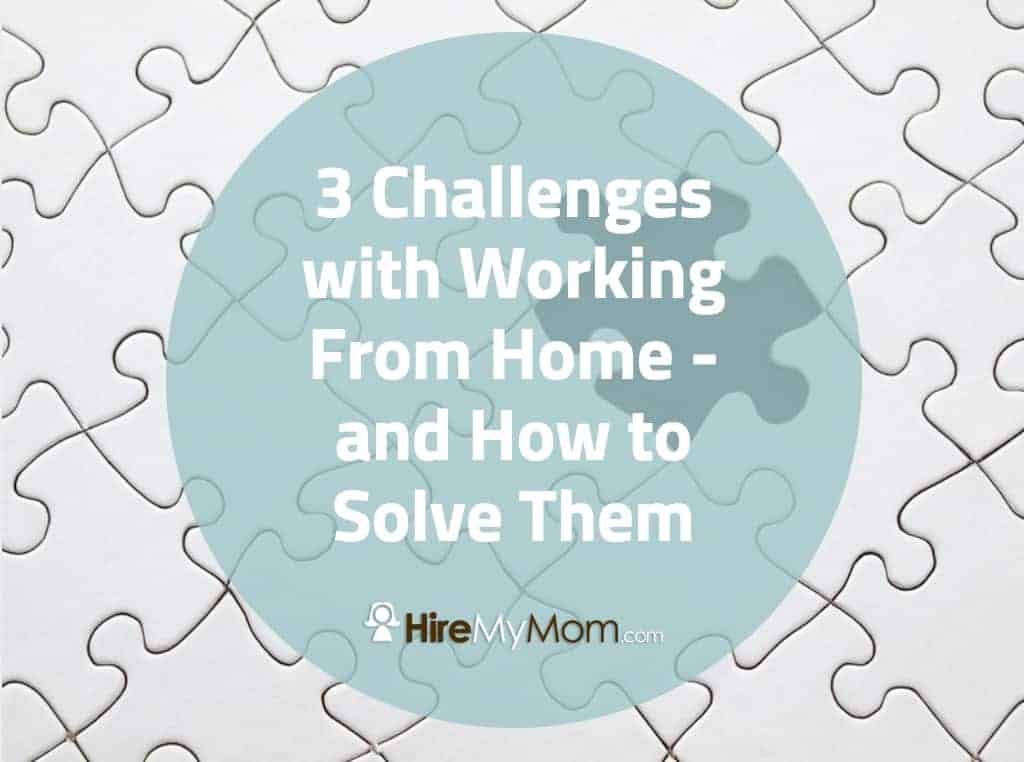 3 Challenges with Working From Home – and How to Solve Them
Working from home has many benefits, from more time and flexibility to a non-existent commute. Although it's mainly a positive experience for most, there can be challenges involved, especially in the beginning.
Check out this week's blog for some tips on working through those challenges successfully.
Kids or Family
While kid, family, pet and friend time can be a huge bonus to a more flexible job, they can also require a lot of time. Sometimes you'll need to have focused work time, meetings or conference calls that demand your attention.
For your kids, ask your mom friends or moms in your groups if there are any play groups during the day. You can exchange playdates while other moms need to get things done as well.
You can also take your work outside! Since most home-based jobs involve only a computer, you can bring your office with you. Take your kids or the dogs to a park while you work.
Distractions
Distractions are part of every job, but can be even more prevalent at home. Between the aforementioned family members and dogs, there's postal deliveries, homes to be cleaned, and TV shows that can be a little too tempting. If you struggle at all with independent work, it can be even more challenging.
Instead of eliminating these things entirely, give yourself breaks to do what you're tempted to do during work time, such as watch a TV show, put in a load of laundry, or start dinner.
Your distractions can become a healthy part of your life, as long as you work to manage them while still getting things done. Create a schedule that allows time for the extras or "distracting" parts of your day while still completing your work.
Socialization
One of the first concerns when accepting a work from home job is the possibility of isolation. Whether you have kids or not, it can still be lonely to not work out of a traditional office.
To combat this, it's important that social interaction remain part of your life. Can you plan to work with a friend at a coffee shop? What about a weekly happy hour date with a friend or family member?
If you can, look into co-working spaces and spend a few mornings or afternoons working from Starbucks. Even though you might not be working with anyone else, the energy from others, as well as social interaction, will help you feel a bit more normal.
Also, if it's possible in your situation, be sure to meet up with your co-workers from time to time. If you aren't local to each other, schedule frequent Skype dates. Video conferencing can still feel like an in-person conversation much more than the phone!
Work From Home, Work from Home Success, Work from Home Tips, Work Life Balance