Want to get an EDGE on Getting Interviewed and HIRED?
You've come to the RIGHT PLACE! 
We'll share PROVEN TIPS and RESOURCES to SIGNIFICANTLY INCREASE your chances of getting interviewed and HIRED!
Want to STAND OUT in the CROWD?
Want to see YOUR NAME rise to the TOP of the short list of CANDIDATES?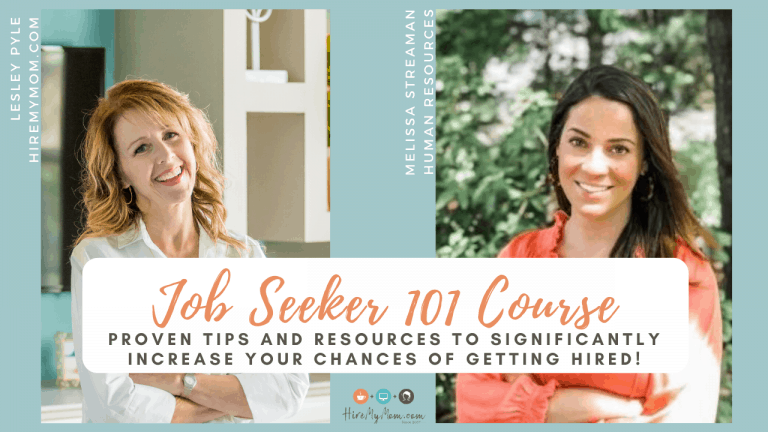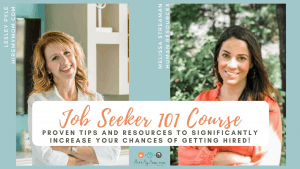 Through a series of video modules, gain the confidence you need to take the next step in your career and land your dream work from home job.
In this course, you will learn how to conduct an effective job search landing you MORE INTERVIEWS; and how to DRAMATICALLY ENHANCE your cover letter, resume AND interviewing skills to land you MORE OFFERS and OPPORTUNITIES.
This course includes hands-on materials and additional resources to easily guide you in applying these tips to your job seeking process.
Job Seeker 101 was created by Melissa Streaman, Human Resources Consultant with HireMyMom. Melissa is a former Human Resources Manager of a Fortune 500 company turned remote consultant after the birth of her son (thanks to HireMyMom). One-on-one consultation services are also available with Melissa for cover letter and resume writing, as well as interview coaching sessions.
Our GOAL is to help you be successful finding remote work on HireMyMom.com!
Watch this YouTube video to learn more about this course!
Job Seeker 101 Course Overview:
Module 1
 How to more strategically apply to jobs on HMM
 Create career goals and an action plan to achieve them
 How to narrow your job search to apply to fewer jobs with more likelihood of getting interviewed and hired
Module 2
 Why cover letters are important and why you must customize
 How to make your cover letter stand out amongst other applicants
 Common mistakes to avoid
 What to write in your cover letter
Module 3
 Tools for formatting your resume
 Why resumes for remote jobs should be formatted differently
 Common mistakes to avoid
 How to demonstrate value you can bring to an employer through your resume
Module 4
 How to nail an interview
 What to research about the company before an interview
 Gain confidence by learning how to anticipate interview questions and prepare answers ahead of time
 Learn about behavioral-based interviewing
 Know what questions YOU should ask in an interview
Module 5
 Learn what you should do after an interview
 How to stay connected with an employer after an interview if you don't get the job
We also offer One-on-One Consultation Services including Interview Preparation. Learn more here.