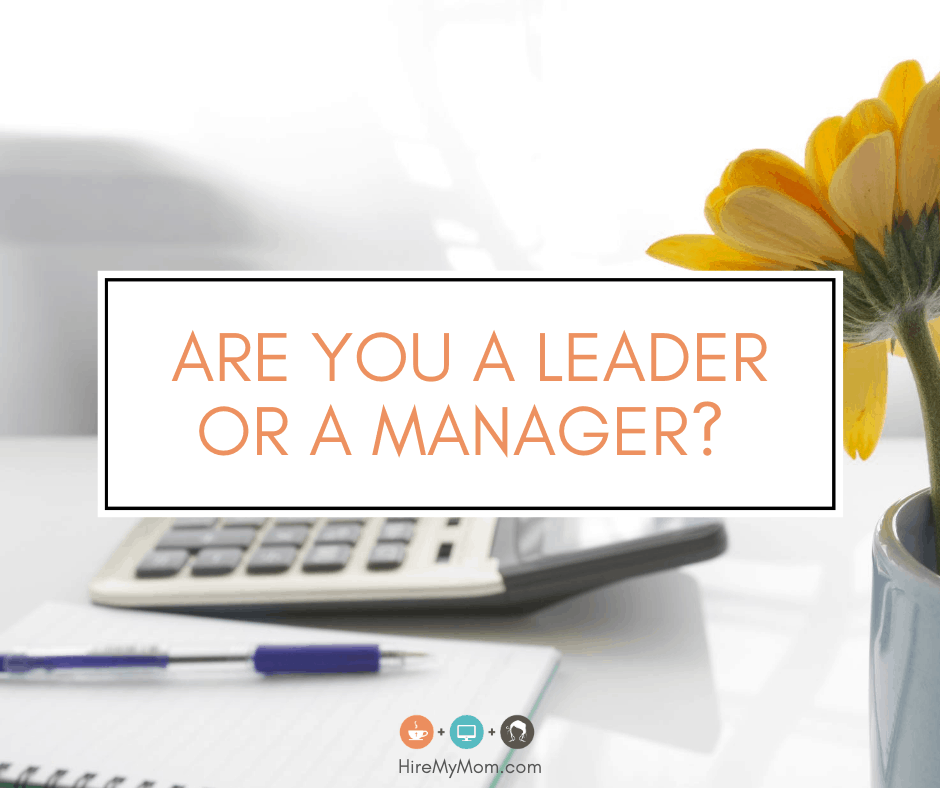 Are You a Leader or a Manager?
If you lead a company or a team, you likely hold the title of leader, manager or even owner. So what is the difference between a leader and a manager? The dictionary defines a leader as, "the person who leads or commands a group or organization." And it defines a manager as, "a person responsible for controlling or administering all or part of a company."

Perhaps the best way to convey the difference between a leader and a manager is metaphorical. Managers handle the processes whereas leaders handle the positioning take for example climbing a mountain. A manager will make sure you have all of the right equipment, a timeline to follow, and ensure that proper safety and procedures are followed. A leader on the other hand will make sure that you're climbing the right mountain.

Leaders set direction and have traits that inspire others while managers take care of all of the processes, operations and resources.

Character Traits of a Leader
According to the Center for Creative Leadership, the characteristics of a great leader include:
Integrity

Delegation abilities

Strong Communication

Self-Awareness

Gratitude

Learning Agility

Influence

Empathy

Courage

Respect
Character Traits of a Manager
In Project Smart's article "Top 10 Qualities of an Excellent Manager" they list the following traits:
Creativity

Structure

Intuition

Knowledge

Commitment

Being Human

Versatility

Lightness

Discipline

Big Picture/Small Actions

Top 3 Differences Between Leaders and Managers on the Job
It's easy to see how the two roles can be confusing and sometimes have overlapping traits. The following is a breakdown of typical tasks and the role each plays on that task completion.
When completing tasks – managers take stock of what needs to be done, they assign these tasks to the appropriate team members and then oversee the tasks until the project is complete. A leader will motivate and encourage his or her team to reach the finish line and complete the task but the delegation is something they often lead to the manager.

When supervising others – managers supervise their staff. They are also responsible for job review and performance and making sure that everyone does their part. A leader is often more flexible and less likely to hold others accountable. They cheer the team on, motivate them to do the work, and urge them to follow their lead when it comes to getting things done.

When budgeting and reaching monetary goals for the company – a manager often has specific sales targets that need to be met for their department. Leaders often leave this task to the other team members. 
Other Differences


The Best of Both Worlds
It's important to have both the motivation and drive to encourage task completion but also that focused resilience to ensure the job gets done right, on time and cost-efficiently. This is why you need to have both roles in your company. 
If you're a small business owner, you could be playing the dual role of leader and manager. Part of being a good leader is listening to feedback and being a continual learner knowing that there's always more to learn and ways to grow.
If you're ready to take the next step and grow your company, HireMyMom offers access to high-quality, experienced and qualified candidates for every need of your business. To find out more, visit our Employer / Small Business page here.

"Management is doing things right. Leadership is doing the right things." Peter Drucker