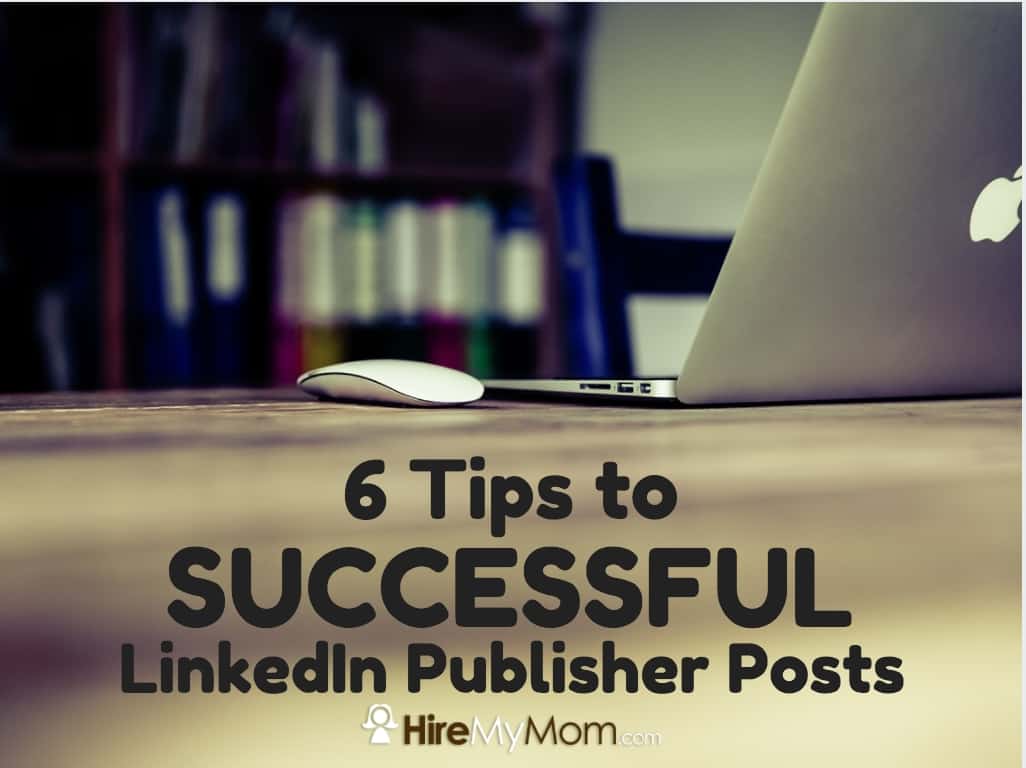 6 Tips to Successful LinkedIn Publisher Posts
The LinkedIn Publisher feature is a great way to bring blog-type articles to your LinkedIn presence. Before, only brief status-type updates were available, but Publisher posts are long-form and read much more like blog posts.
Although similar to blog posts, there are some tips to ensure that you Publisher posts are being seen and well-received on LinkedIn.
Consistency
Just like you practice consistency in your blog and social media posting, consistency in LinkedIn Publisher posts is just as important.  You can syndicate your content across various channels, but it's also helpful to create specific content for LinkedIn.
If you blog on a weekly basis, do your best to post to LinkedIn Publisher once per week as well.  It's helpful to get into a groove that is doable for you and your schedule.  Another tip to maintain consistency is to vary your content by a tiny bit.  If you posted about one topic several months ago, maybe do a Part 2 or more in-depth look at that topic on the Publisher platform.
Short and Sweet
LinkedIn, like other social media sites, is a browsing platform, so it's not a place for lengthy posts.  However, according to LinkedIn.com, "posts that are best received are more than 3 paragraphs."
Do your best to find a happy medium of short and sweet mixed with informative and complex enough to hook your reader and bring them along.
Write for the audience
As we all know, LinkedIn is a professional platform with a demographic of professional business people.   With this in mind, save the more personal and irrelevant posts for your own blog.  This is a great place to establish yourself as the expert in your field, which is incredibly helpful for prospects, clients, and future employers to see.
Offer value
When you're in the professional space, be sure you're offering value.  Is your post informative?  Does your reader learn something new?  If you're adhering to posts that establish you as an expert, they should do all of the above.  Once your posts become more and more popular, your audience will know that they can count on you to provide content that is always worth their time.
Photos
Although LinkedIn is for business, visual elements still hook the eye and draw people in.  Make sure to use a visually appealing header and photo in your post.  This also helps to break up text and bring attention to your post in a crowded marketplace.
Share your post
Don't keep your words to yourself! Share the post among your other social networks and drive traffic back to your LinkedIn Publisher post.  Don't be afraid to mention these posts elsewhere, especially if you're doing varied content.  The more content you have out there, the more visible you are.  This is incredibly helpful for SEO rankings, expert status, and helping employees, employers, clients, or prospects to find you more easily.
Interview Tips, Small Business, Social Media Tips, Work from Home Tips