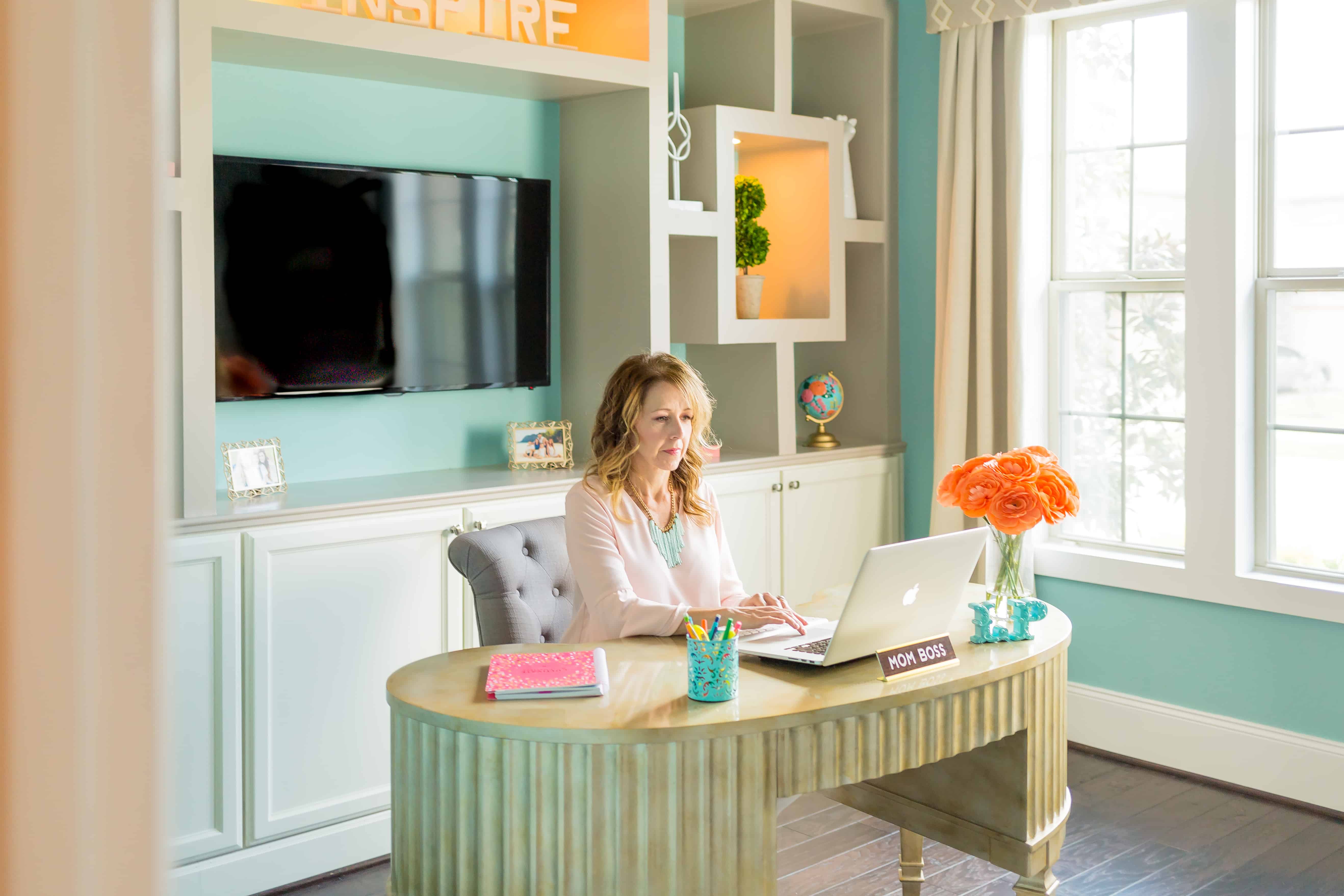 5 Ways to Add Fun To Your Home Office
If you work from home, you'll be spending a lot of time in your home office.  Since it will become your main place of business, it's important that it reflect you and be comfortable.
If you're stuck on design ideas, or ways to incorporate your own pizazz into the office, read along! We're sharing tips to add some fun to your home office.
Personal style
Including your personal style in your office is an easy way to start seeing items that will fit.  If you go into it assuming that offices have to be sterile and boring, you won't be able to find the items that work for you.
Is your style eclectic?  Do you like really neat, clean lines and minimal color?  Once you establish your personal style, you can choose a paint color, office supplies, and systems of organization that fit your personality.
Office supplies
Office supplies can be a lot of fun! From dog-shaped staplers to taco tape dispensers, to personalized pens and binders, you can really spice up your office for minimal investment.
Check out Target's office section or hit up the Container Store for fun storage options.  Office supplies certainly don't need to be boring!
Add some art
Add something to your walls! Even if you aren't a huge art buff, you can include something on your walls. You can also simply do a fun paint color, accent or patterned wall, or add prints from Etsy.
Etsy even has downloadable prints that you can print at home, and most range from $3-10.  This is an easy way to add color, personality, and style to your space!
Add an unexpected feature
Looking to really add some fun?  Add something unexpected or unique!  In an office setting, something like a zen garden is great for keeping the peace and adding another feature.
You can also add plants, succulents, a small water feature, and so on.  This is just something that's fun and unique to you, that also gives your office a conversation piece!
Make it functional
Put the fun back in functional. Seek out ergonomically correct chairs, desks and office furniture. It won't be as enjoyable being in an office if you're uncomfortable and feeling out of alignment each time you work.  But these items don't need to be boring! There are colorful office furniture options everywhere, as well as desks that might have a unique shape or setup that's more suited to your working style.
Don't forget about computer and phone cords and other functional items. There are fun ways to incorporate these as well.  From the functional – cord wraps – to the fun – USB cords – you can add your own spin.
Make it work for you! That's the name of the game in making your office fun, functional, and highly personalized to you.
Home Office, Lifestyle, Mompreneur, Work From Home, Work from Home Tips