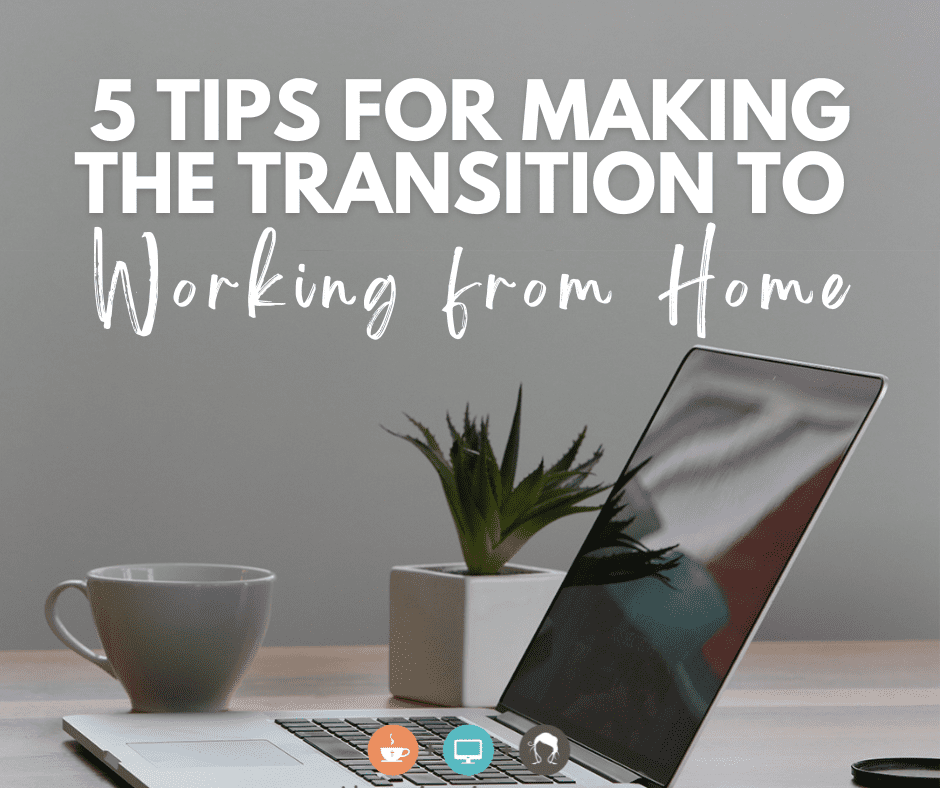 5 Tips for Making the Transition to Working from Home
Making the transition to working from home can be a daunting experience, especially if you have previously worked in an office full-time. Adjusting to the new environment and routine of a work-from-home job can be challenging, but with the right tools and guidance, the process can be made much smoother.
1) Set Up a Dedicated Workspace
When transitioning from an in-office job to working from home, it is important to create a dedicated workspace. This is the space you will be using to get your work done and should be comfortable and free of distractions. Make sure you have a comfortable chair, a desk with enough space to spread out your work, and adequate lighting. If possible, try to keep your workspace away from where you relax and sleep. This will help you stay productive and focused. Additionally, make sure you have the necessary tools for work: a laptop, printer, charger, etc. Having all of these items in one dedicated area will make it easier to stay organized and efficient.
2) Get Dressed for Work
Putting on clothes that are comfortable but still semi-professional helps signal to your brain that it's time to start working. This doesn't mean you have to dress to the nines every day; just throw on a nice shirt or blouse and some comfortable pants or a skirt. You don't want to feel too relaxed at home that you can't focus on the task at hand.
3) Set Office Hours
Establishing regular office hours will help you stay on task and provide a consistent structure for your day.  Creating a schedule that works for you is key. Think about what hours work best for you and your family, as well as any clients you may have. Be sure to factor in lunch breaks, rest time, and other tasks that need to be completed each day.  By setting office hours and sticking to them, you can help ensure your productivity is maximized. You may also want to consider setting aside specific times each week to reach out to colleagues or clients. Having weekly check-ins or video conferences with coworkers can help boost morale and stay connected. 
4) Take Breaks
It is easy to get caught up in the hustle and bustle of work, so be sure to set aside time to step away from your computer and relax. Taking a break can help you reset, refocus, and restore energy levels so that you can stay productive and efficient while working from home. A few ideas for taking a break include taking a short walk, doing some stretching, listening to music, or even just getting away from your workspace for a few minutes. You may also want to make a schedule for yourself with dedicated break times to ensure that you are not overworking yourself. 
5) Connect with Co-Workers
First and foremost, take advantage of online communication tools like Zoom, Slack, and Skype to keep in touch with your team. Scheduling regular check-ins with your coworkers will help you to stay up-to-date on projects and ensure everyone is on the same page. You can also make use of collaborative tools like Google Docs and Trello to track progress on different tasks. These tools make it easy for team members to collaborate even when they are working from different locations. Finally, consider setting up virtual "water cooler" chats or happy hours with your coworkers. It's important to maintain good relationships with your team, so make sure to set aside time each week to connect and socialize with your coworkers. Doing so will ensure that you are able to create a productive work environment even when working remotely.
Have you already made the transition to working from home? Share your best tips with us on how you made the transition! Just starting to transition but still have questions? Reach out to our community and ask for help!