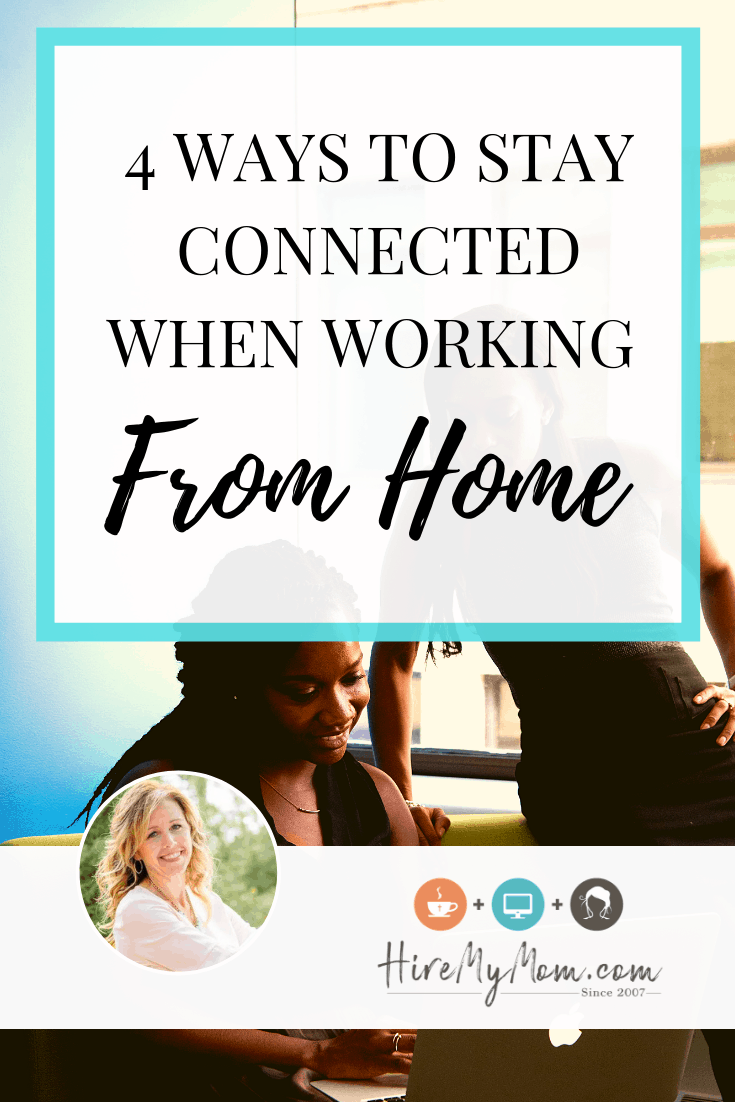 4 Ways to Stay Connected When Working from Home
When you work from home, it can be difficult to integrate social interaction into your day.  While your kids may be home with you, it's still important to maintain a social life – digitally and in person.  Staying connected to co-workers and employers is very important, as is maintaining your social life as a work from home employee.
Stay in touch during the day
Skype is an excellent tool for a call or chat during the day, which is useful for friends or co-workers and employers.  It almost gives you an office feel to be able to chat with your co-workers "face to face" for a few moments, and it's also more personal than a typical call.  The chat feature makes it easy to talk to co-workers, employers, or tech support employees in other countries without the back and forth of email.
If you're feeling disconnected from your team, see if you can integrate weekly calls to stay on track and maintain contact.  When you and your team stay connected, less items slip through the cracks, and a more solid connection is able to be formed through frequent contact.
Network
Networking online via Facebook and LinkedIn Groups is great, but getting out is even better!
Utilize sites such as Meetup.com to find social and professional groups of interest to you, or join your local chamber for casual and high profile events that can boost your personal and professional circle.  Not only does networking get you out and about, but it allows you to bolster your professional relationships with other working people, all while getting to learn more about your community in business.
Work outside
This goes for outside the home or physically outside!  A change of scenery is known to be very helpful by boosting productivity and giving your mind a mental break from the same old thing.
Go outside on a nice day and spend an hour working while breathing in the fresh air, or take the kids for a picnic during the day.  You can bring some work along to do after you eat and they play!
If it's winter or the weather isn't cooperating, simply get outside the house for a few hours per week.  Your local coffee or cafe shop is always a great option, and they almost always have wifi available.  Again, this is another way to change up your work scenery and come back refreshed.
Get out and meet
Make a point to get out of the house a few days per week.  Whether you meet up with a friend for lunch every Friday afternoon, or plan your grocery shopping over Tuesday's lunch hour, it's just great to get out and get some fresh air when you work from home.
It's also important that some of your outside the house time is social – plan walks with friends, meet for lunch, work together at a park or find a new walking trail to check out on your lunch hour.
While working from home isn't a traditionally social environment, you can stay in touch with friends, family, and co-workers and have a satisfying social life by taking a few extra steps to stay connected!
Home Office, Work from Home Success, Work from Home Tips, Work Life Balance