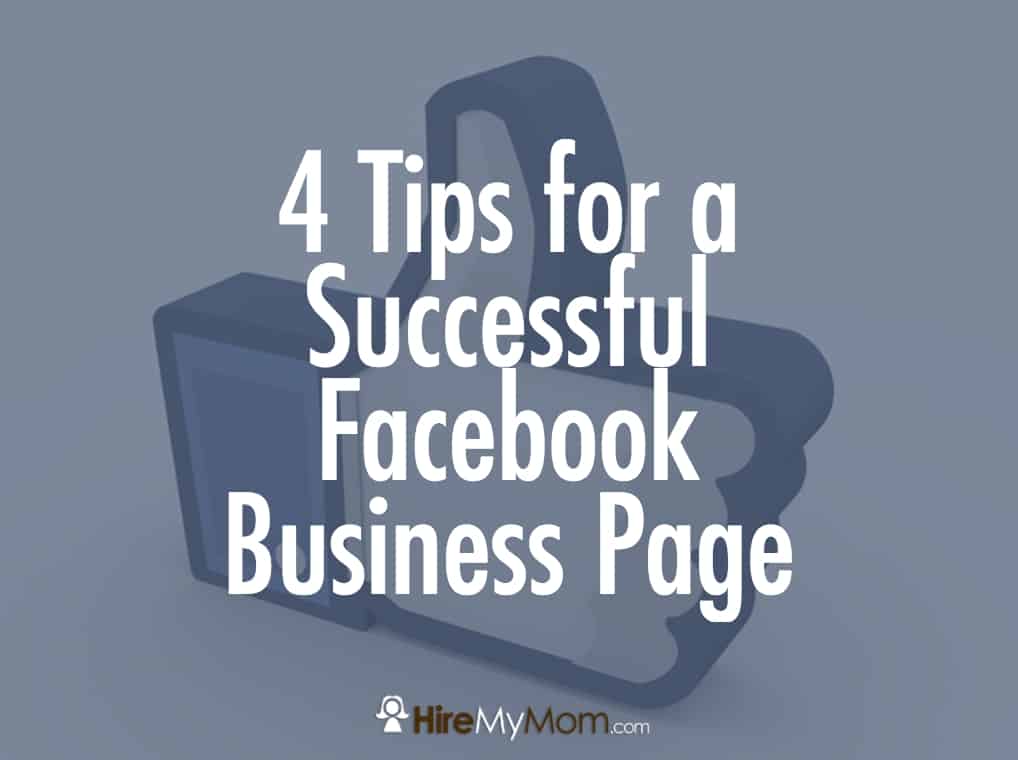 4 Tips for a Successful Facebook Business Page
Facebook business pages are almost a necessity if you own any type of business.  If you're not super social media savvy, you might have a lot of questions.  What should I be posting? How often? Should I just constantly push my products and services?
There are many ways to be successful online, but there are some things you can do to create a valuable presence on your Facebook business page.
Be consistent
If you're going to have a Facebook business page, you need to be consistent in posting! It doesn't mean you have to post daily, but it means you have to stay on a normal posting schedule.
If you know you can't post daily, don't post daily; this isn't necessary. If you know you can commit to 2-3 times per week, go for it.  It's whatever you can do to provide quality content on a consistent basis that matters.
Don't sell
This might be counterintuitive, but you should refrain from selling most of the time.  Your Facebook business page should be a place where you show your expert status and provide valuable and inspiring information.
While it's fine to mention your products and services once in awhile, it shouldn't be the main focus of your posts.
Show your human side
Your business page should be kept professional, but not always business related.  Which means, it's fun to show some behind the scenes items and share a bit about yourself.
Obviously, this depends on the type of business you're in, but especially if you're a small business, people want to know YOU.  People do business with those they know, like and trust, so it's fine to share some personal details or the behind the scenes parts of your business.
Be valuable
After all of this, what should you be posting?  Anything valuable! What does your audience want to know about? Establish yourself as the expert.  Share fun information, helpful information, tips and advice that can be actionable for your readers.
When you provide value, stay away from selling most of the time, and develop a consistent presence, your page will begin to grow, leading to greater exposure for your business.
Marketing, Small Business, Social Media Tips, Work From Home, Work from Home Tips