Here you will find images and copy to use for HireMyMom Affiliate Promotions.
May 2023
When you choose to use HireMyMom to list your job, you will receive quality candidates that are truly interested in your opening, instead of the hundreds of scammers out there. With such an exclusive audience, you will find help faster. And, whenever you need support a REAL person is available!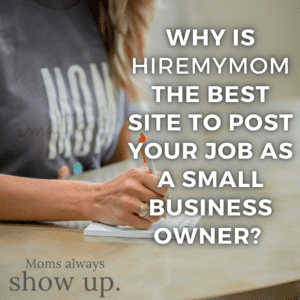 To recognize your pure awesomeness, we are giving away a Gold Mom Professional Subscription (normally valued at $39.99 every two months), a HireMyMom t-shirt, free customizable templates for contracts and proposals (normally valued at $47) from our good friend Micala Quinn, a Mama t-shirt from Jam Art Boutique, and a gift set from Proper Good that includes: 10 Proper Good Meals, 4 Happy Spoons and 2 pairs of Proper Cozy Socks. Head over to our Instagram page to enter to win!