Elevate YOU : Discovering and Cultivating the Best YOU in Life and Business
Wouldn't it be GREAT to be a part a group of women who want to move ahead in life AND business, gain clarity and focus on their dreams and goals, grow in knowledge and understanding of who they are and what they want AND connect on a deeper level through authentic relationships and a desire to find meaningful growth and success while maintaining balance? 
We've decided it's time to bring a select group of you together for an authentic and uplifting time of masterminding and coaching led by our very own Lesley Pyle! Our program kicks off the week of October 18!!
Here's what you can expect and say YES to:
Being intentional in life and business

Define success in life and business for YOU

Set realistic goals and plans to help YOU succeed

Create an action plan that works for YOU

Reduce the overwhelm and stress bringing YOU down

Cultivate relationships with other women with similar goals as YOU

Feel more fulfilled for YOU and YOUR family

Accountability that keeps YOU on track

Identify areas of growth for YOU and your business

Gain clarity on what fuels your passion and what does not

Find the rhythm and confidence in life that's right for YOU
Say Goodbye to:
Trying to figure it all out on your own,

Trying to keep yourself motivated,

Not having any accountability in life or business, 

Chaos and not feeling like you have any balance in life,  

Loneliness : working from home doesn't have to be isolating

Trying to do it all and not knowing what to say no to,

Unfocused time wasters that keep you from moving forward.
Mastermind & Coaching to be led by Lesley Pyle, CEO of HireMyMom who started her work from home career over 25 years ago! She brings this wealth of experience and knowledge to you in this exclusive Mastermind. More about Lesley:
She was named one of "50 Women Entrepreneurs Who Inspire Us" by Self-Made magazine.
She has been featured in numerous publications including Forbes, Entrepreneur, Wall Street Journal, USA Today and many others.
She is a contributing writer to SmallBiz Daily, CEO World, Fast Company, StartUp Nation, Business.com and others.

She was an Ambassador of Goodwill for Rotary International in Scotland where she received her Master's Degree in Public Relations & Marketing.

She is on the Board of Directors for Mighty Oaks Foundation – a ministry serving our military and veterans.

She is married to her husband Sam and is a mom of four.

Pyle also serves on the Prayer Team and Missions Team at her church.

She is passionate about faith, family and flexible work!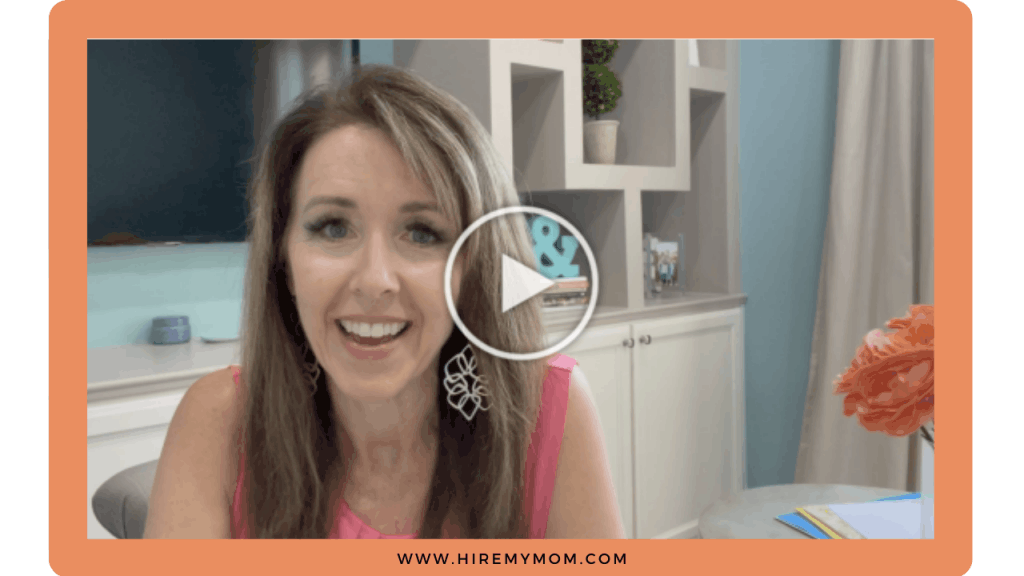 Next Program Launch January 2022


If you allowed yourself to dream, what would your life look like?
Let us help you create a plan to get there!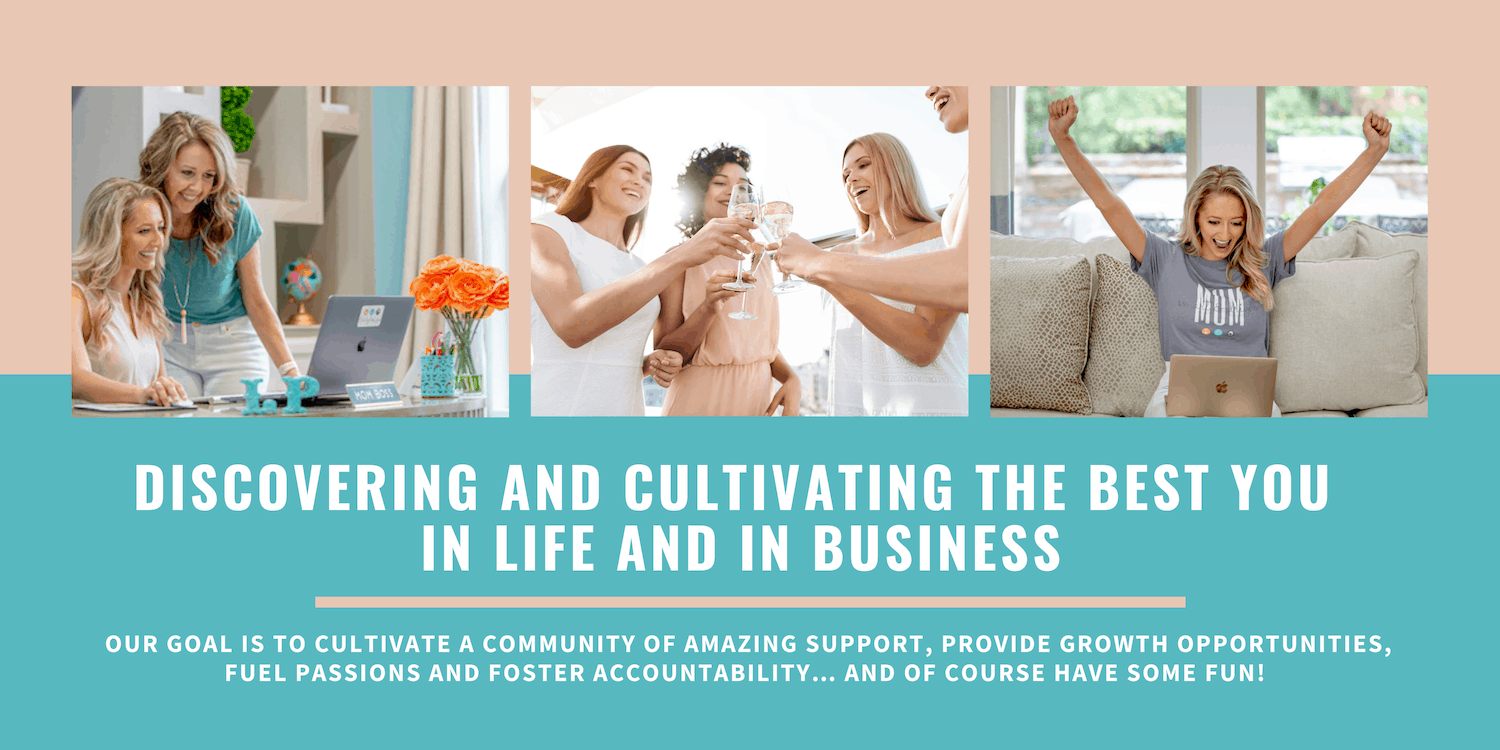 "As iron sharpens iron, so one person sharpens another." Proverbs 27:17
There are two options: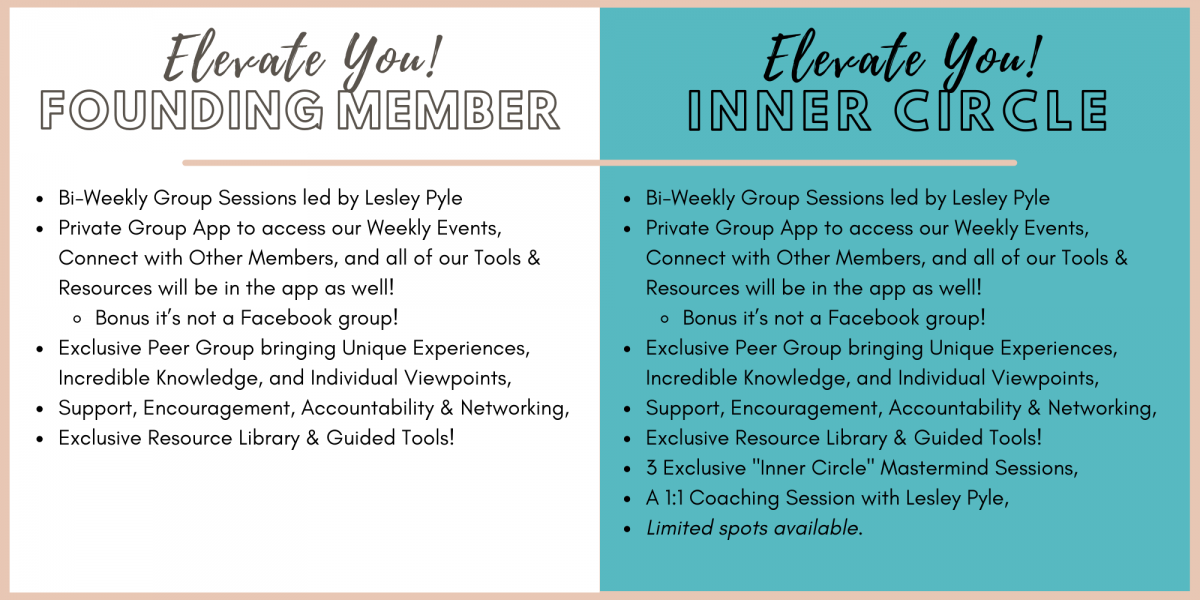 Future plans include RETREATS! … maybe even at Lesley Pyle's lake house with lodging at nearby Yurts! 

LIMITED NUMBER OF SPOTS!
Tell me again! What are some of the BENEFITS?
Benefit # 1: Private Mastermind & Coaching led by Lesley Pyle!
Benefit #2: Exclusive App for Connecting, Learning & Growing!
Benefit #3: Accountability to Help You Achieve Your Goals!
Benefit #4: Access to New Perspectives, Great Ideas and Golden Solutions!
Benefit #5: Guided Resources & Training Materials!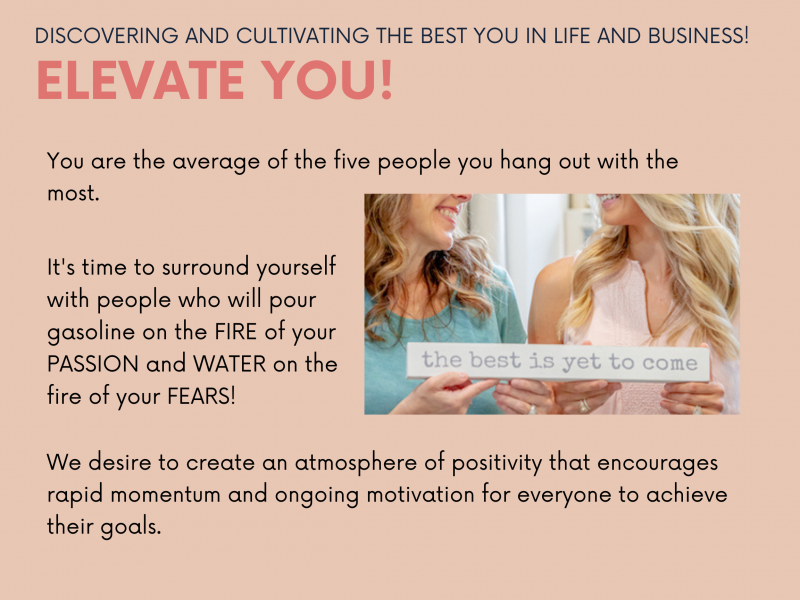 ---
"How good and pleasant it is when God's people live together in unity!" Psalm 133:1
"One who has unreliable friends soon comes to ruin, but there is a friend who sticks closer than a (sister)." Proverbs 18:24
---
Terms & Conditions